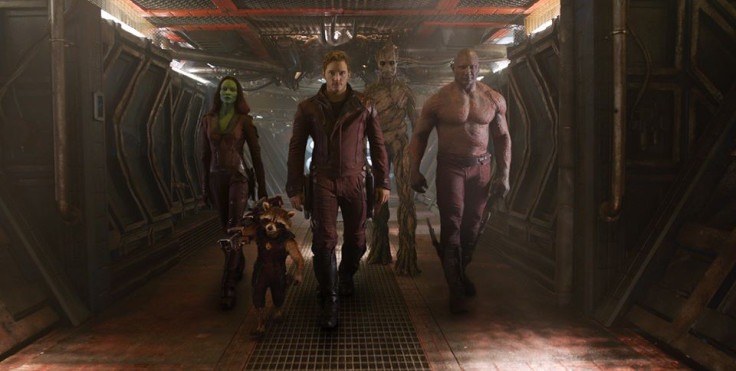 New details of the filming dates of Guardians of the Galaxy 2 have been released online after the details of the script was teased last month.
According to a report in Spoiler TV, "Filming is currently looking at starting on February 15th 2016 and ending on August 15th 2016."
Marvel is yet to confirm the news, but the websites states that the filming "dates are subject to change".
Chris Pratt will reprise the role of Peter Quill aka the Star Lord, as the 2017 movie will see the return of Dave Bautista as Drax, Bradley Cooper as Rocket and Zoe Saldana play Gamora. The main villain of the movie will be the mad titan villain, Thanos.
Director James Gunn announced in a Facebook post in June that he had completed the first draft of the script of the movie. The director said that he worked "48 days straight without a day off" to complete the first draft.
Commenting on a fan query about the script, Gunn explained, "MOST of my writing is done while writing a scriptment - which, in this case, took months and months. It's seventy pages long - the majority of a script, with every beat and even a lot of dialogue. I then turn that into a script, which is written in screenplay format, with scenes, etc. What I've been doing the last 48 days is turning the scriptment into a screenplay."
When asked by another fan if he could give "one line of dialogue which is in the script", the director replied, "I am Groot," and also teased that, "We will see Star-Lord's father in this movie."
Guardians of the Galaxy 2 will hit theatres on 5 May 2017.