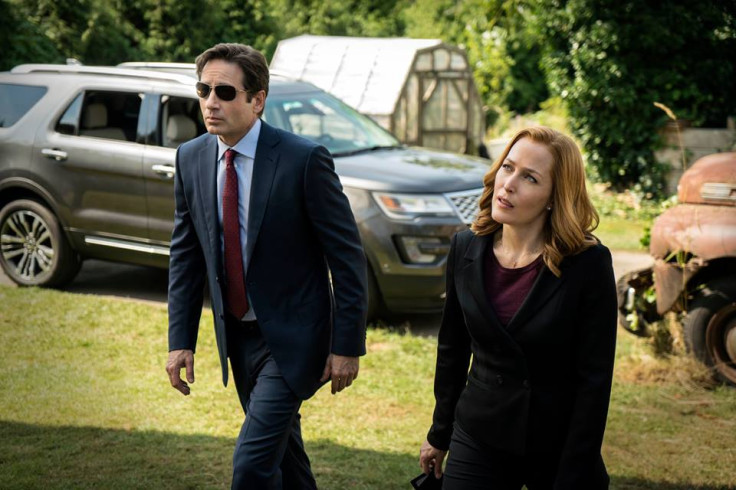 After a successful six-episode run of The X-Files miniseries in January on the Fox network, fans are wondering whether the show would return with another season. David Duchovny who plays agent Fox Mulder has intrigued fans after he teased that the show could return with more than six episodes.
He actor told TV Insider, "We are talking about it, and like before, it's a matter of getting the three principal people in the same room for a significant amount of time to shoot it. Last time, it obviously took nearly 10 years [to get us all together again], so hopefully it won't take that long."
The actor shared that the new season may feature more than six episodes. "And I think there were too few episodes. Twenty-two is far too many, but six is too few, so we've got to figure out something right in between," he added.
The finale episode of the miniseries titled, My Struggle II, ended in a major cliffhanger. A mysterious UFO appeared in the middle of a crowded highway, and a spotlight emerged pointing directly at agent Dana Scully [played by Gillian Anderson]. Also, Mulder's fate was not revealed after he was infected with the Spartan virus.
Previously, creator Chris Carter had teased that The X-Files would return with season 2. He told TV Line: "Fox owns this show. I can't imagine, with the ratings that we've got and the way we ended this season, that there won't be more X-Files. They will find a way to get that done. Because I spoke about it briefly with [Fox CEO] Dana Walden today, so there's an appetite there and... a chance certainly to find how we're gonna get ourselves off this precipice."
Fox entertainment president David Madden also hinted at the show's return. Speaking to Variety he said, "We said before it aired that we would love to do more, and we are over the moon with the performance. So far, the response has been really encouraging."
Madden further added, "We haven't talked to the talent yet about season 2 in any more definitive way than we had prior to airing the show, but certainly, it seems like there's an audience responding to the show that would love to see more episodes."