Guardians of the Galaxy Vol 2: Sylvester Stallone's character finally revealed?
Just weeks after James Gunn confirmed the Creed actor's involvement, a press release reportedly reveals all...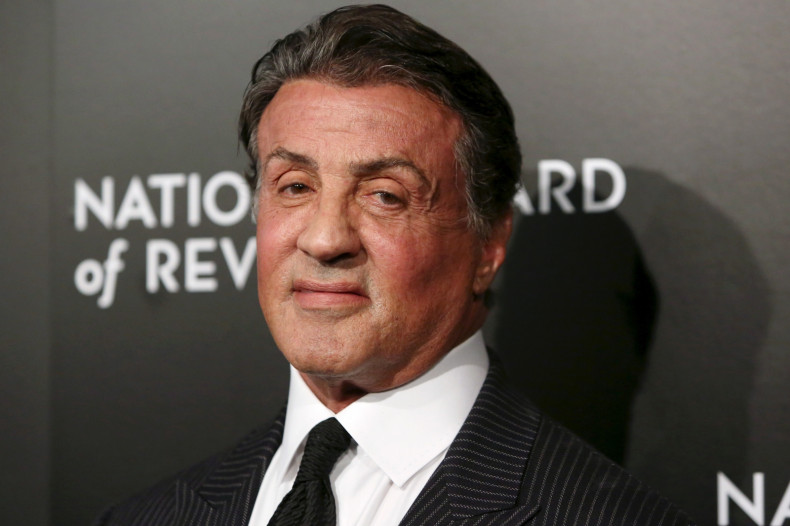 Just three weeks ago, Guardians of the Galaxy Vol. 2 director James Gunn finally confirmed that Sylvester Stallone has a glorified cameo role in the upcoming Marvel sequel after almost a year of speculation. Now, as the film's release date looms, Italian entertainment site MoviesBook has reportedly revealed who the Creed actor might be playing in the outing...
The publication recently tweeted a screenshot of an international press release that details casting information for Guardians of the Galaxy Vol. 2... and, of course, it lists the cast and who each member is playing in the film. While there are no surprises when it comes to the characters of Chris Pratt, Zoe Saldana, Bradley Cooper, Dave Bautista and Vin Diesel, who are all back as the titular cosmic saviours, Stallone was listed as portraying anti-hero Stakar.
Stakar – who as he's somewhat better known, Starhawk – was introduced way back in 1975. As a young child, he was found on a distant planet by Ogord of the Reavers and was raised as one of their own. During his life, his adult mind was sent back in time and possessed his infant self; a cycle that repeated many times, causing Stakar to live his life over and over. His abilities include superhuman strength, speed, durability, light and darkness manipulation and flight. He was also a temporary member of the Guardians.
Interestingly, Starhawk is actually the son of Quasar and Kismet. In the Marvel Comics, the latter is sometimes referred to as Ayesha and in this guise, she is set to make an appearance in Guardians of the Galaxy Vol. 2. She will be brought to life by The Night Manager actor Elizabeth Debecki.
Also starring Michael Rooker, Karen Gillan, Pom Klementieff, Nathan Fillion and Kurt Russell as Star-Lord's dad, Ego, the film is scheduled to reach UK cinemas on 28 April 2017 and 5 May in the US.
"We do have a couple of characters who are very important to the Marvel Universe who are going to make their debut in Guardians of the Galaxy Vol. 2 which people don't know about," Gunn previously told The Adam Carolla Show. "Sylvester Stallone plays one of these characters." With the emphasis on parentage this time round, could the fact that Starhawk and Ayesha are related be relevant to the story? It looks pretty likely.
As with most comic book movies, the exact plot of Guardians of the Galaxy Vol. 2 is still relatively under wraps but with the promise of crazy alien battles in space, Groot's adorable antics and romance between Peter Quill and Gamora, what more could fans of the original want? Oh, a retro soundtrack? Well, you can be sure the film has that too.