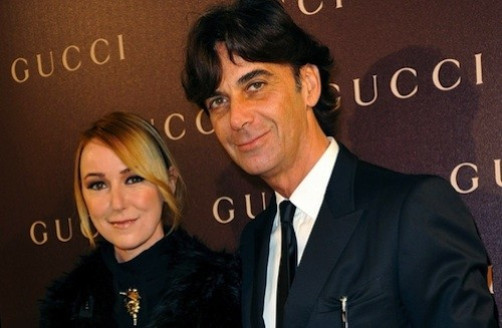 Frida Giannini, creative director of Gucci, and her partner, Gucci CEO Patrizio di Marco are expecting their first child.
According to World Wear Daily, the 40-year-old fashion designer is not expected to take maternity leave until after the autumn/winter 2013 round of shows in February. She will return to work for the men's show at the end of June.
The couple, who reportedly started dating in 2009, only officially confirmed their relationship last year.
"The relationship Frida and I have is very serious," di Marco told the Financial Times "When in life, you choose someone to be with - someone you are looking to spend your life with - this is a match of minds and souls.
"We don't agree on everything. But you only really argue when you have something important to argue about. Otherwise you realise it's not worth it."
Giannini had been head designer for the Italian label until 2006 when she was appointed creative director.
Her announcement follows Sarah Burton, creative director of Alexander McQueen,who is expecting twins in February.