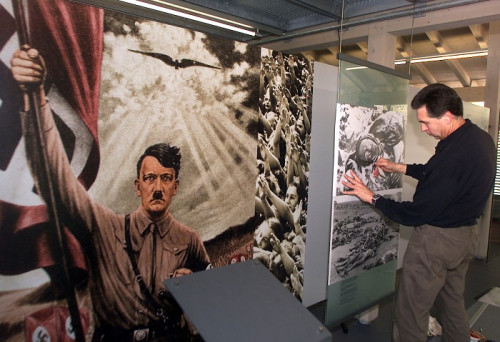 Newly discovered paintings reveal that the Irish stout Guinness once planned to sell its beer in Nazi Germany.
Artwork by John Gilroy, who was in charge of much of the company's pre-war advertising, include a 1936 oil-on-canvas image of a Wehrmacht soldier holding a pint of stout with the words, "It is time for Guinness" printed in German, according to the Sunday Times.
Other prints feature toucans – birds once associated with Guinness – carrying the drink over the Brandenburg Gate and an Olympic stadium in Berlin draped in Swastikas.
The images, which were never used, are featured in Gilroy was Good for Guinness, a new book by former Guinness brewer David Hughes.
During his research for the book, Hughes discovered that in 1936 Guinness asked its long-time advertising partner SH Benson to produce a set of images to be used in the Third Reich.
An internal memo to Gilroy from SH Benson copywriter Bobby Bevan reads: "Dear John. Another hot potato, I'm afraid. This one comes from St James's Gate [Guinness's Dublin headquarters], who are busy wooing an importer in Berlin.
"Park Royal [Guinness's London brewery] are against the whole idea; we must tread carefully. Could you produce a set of drawing for the Germans? As always I leave it to your fertile imagination, though may I suggest you use the toucans, which seem popular at present.
"Try to make them topical, but steer clear of too much nationalist socialist tub-thumping."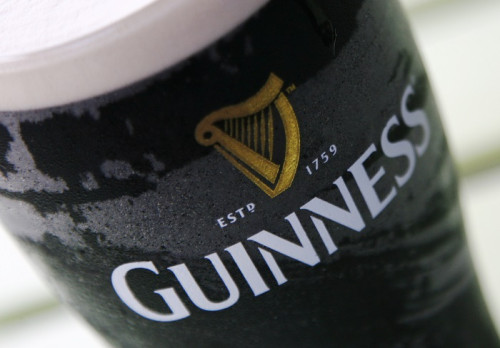 Gilroy's artwork disappeared when SH Benson was sold to Ogilvy & Mather in 1971 but some canvasses resurfaced at sales in 2009. The collection is estimated to be worth £1.2m.
Hughes said he believes it is unlikely that Guinness, SH Benson and Gilroy were aware of the true horrors of Adolf Hitler's Nazi regime.
"In 1936, people were a bit naïve about Nazi symbolism and what it came to mean," he told the Sunday Times.
"People were starting to believe the Germans were dangerous. Guinness in London did not favour getting into the German market but in Ireland there was a somewhat ambivalent attitude towards Nazi Germany."