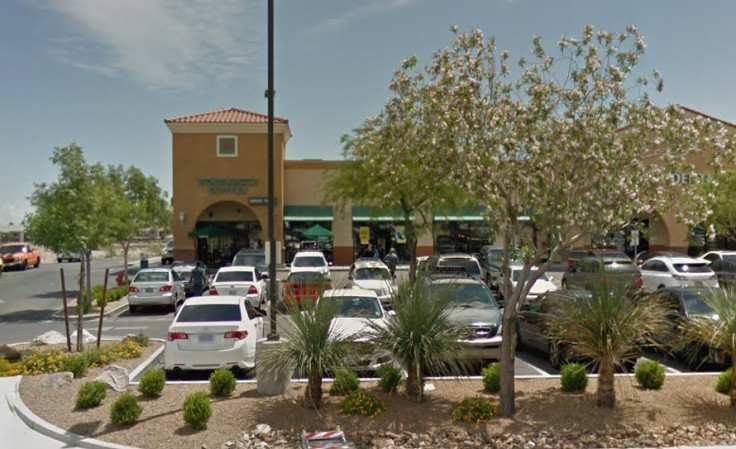 A man has been accused of shooting dead a Starbucks customer in Las Vegas after his credit card was declined as he tried to buy a bottle of water. The suspect, said to be 34-year-old Pedro Garcia, is said to have visited the coffee chain at around 11.30am on Sunday 25 September.
According to reports, the man allegedly walked up to the drive-thru window of the coffee house but his card was declined so he left to park his vehicle behind a nearby Bank of America branch. He is then accused of returning to Starbucks with a gun.
On his arrival, the man was alleged to have threatened to shoot dead patrons at random, before he fired a number of warning shots into the ceiling on the coffee house. It is claimed the man then began screaming that he had a bomb in a backpack in his possession.
Garcia then allegedly shot dead a random stranger drinking coffee before he phoned police and gave a fake description of a perpetrator in a failed attempt to try throw off authorities, according to News3LV.
The report said that upon arrival, police evacuated everyone - including the suspect - who was then placed under arrest.
Police later learned there was no explosive device in the man's possession and Las Vegas Metropolitan Police Lt. Dan McGrath told the news station what he believed happened. He said: "We had this confrontation after he got denied ... he went back into the business and ended up shooting this individual who does not appear to be connected to him.
"I was told the suspect shot into the air several times and threatened to shoot people in the business."
Garcia is currently booked into the Clark County Detention Center and faces charges of open murder with a deadly weapon, robbery with a deadly weapon, burglary while possessing a gun, and discharging a gun at or into an occupied structure, according to the NBC-affiliated TV station.