Gunmen have attacked a small airport in southwest Pakistan's Balochistan province, killing one and abducting another, authorities have said. No group has yet claimed responsibility for the assault.
The incident took place early today (30 August) as armed men on motorcycles stormed the small Jewni airport, killing the official on duty, identified as Khalilullah, and injuring his supervisor. The intruders also destroyed navigational equipment, Civil Aviation Authority spokesman Pervez George said. The attack was mounted by 10-12 gunmen, who abducted an engineer known as Mehmudullah, local police official Abdul Qadeer said.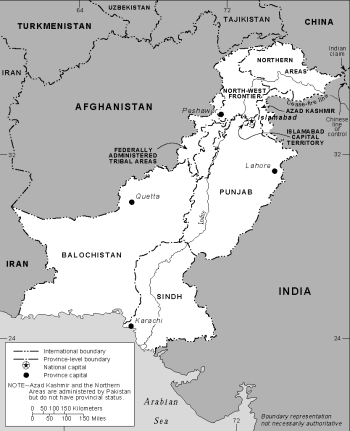 Balochistan Chief Minister Dr Abdul Malik Baloch condemned the violence, saying: "Those responsible for the attack will be traced and punished." In the past, militants have attacked the Pasni Radar Station in the region.
Although not in service, George said the airport provides navigational assistance to aircraft flying in the area. Another system is delivering navigation support from the besieged Jewni airport which is around 530 miles (860km) southwest of the provincial capital, Quetta.
Region in turmoil
The strategically located Balochistan is rich in natural gas and is straddles two borders with Iran and Afghanistan. The province's 10 million inhabitants feel ignored by Pakistan's central government and it is the scene of a vehement separatist movement which has seen five insurgencies in 60 years. Separatists are seeking a greater share of the area's natural resources.
Rights groups such as the International Voice for Baloch Missing Persons say that with 21,000 missing people who are unaccounted for, the central government extrajudicially targets the Baloch population. But this was flatly denied by Lieutenant General Nasser Khan Janua in an NBC report. "The only missing persons in Balochistan are those militants who were killed in action or by their own organizations, slamming us with the blame," said the military's top commander in the region.
Earlier this week, a leading Baloch separatist, Brahamdagh Bugti told BBC Urdu that he is willing to consider dialogue with the Pakistani government. However, the army would have to halt its operations in the province before talks could begin.