Guy Ritchie's Snatch: British gangster classic to be adapted into new TV series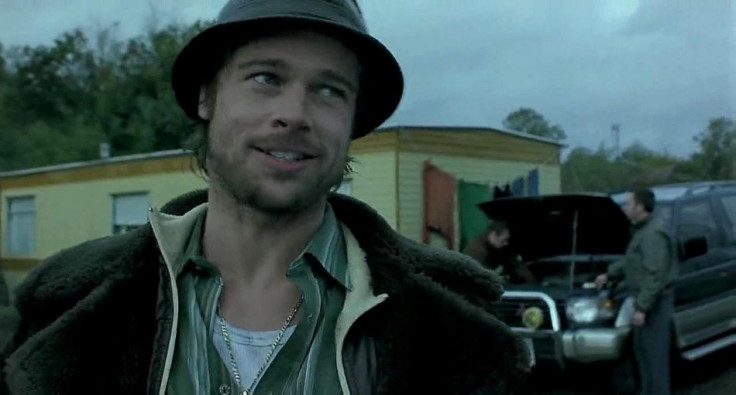 Guy Ritchie's legendary British-made crime-comedy film, Snatch - which famously starred Brad Pitt and Jason Statham - is now reportedly being turned into a television series. Some 16 years on from it's original release, legend surrounding the movie is still strong and its cool factor is still relevant enough to be enjoyed again. But this time, it will be stretched over 10 episodes in an adaptation of the cult film for the small screen.
The movie cemented Richie's growing status as the godfather of British gangster comedies and amassed the director a huge fan-base, following the release of Lock, Stock and Two Smoking Barrels two years before in 1998 and its lacklustre follow up, Revolver, in 2005. But, despite its quintessentially hardened Britishness, it'll come as a further surprise that, for UK fans, the series will be tougher to come by than expected.
Sony stated that they would produce the show for their free streaming service Crackle, which is not yet available in the UK, according to a report by The Independent. Doh. For the lucky few that are able to get their mitts on the series, they have a lot to look forward to.
A Crackle spokesperson reportedly announced that the show will echo the format followed by the recent adaptation of Fargo. Although the series was based on the Coen Brothers' 1996 film, the TV series, essentially, borrows its themes, tones and ideas, but creates an original, stand-alone story that's separate to it's big-screen cousin.
The remake is also inspired by a real-life gold bullion heist in London, following a group of 20-something hustlers who encounter a truck load of highly valuable gold and, naturally. end up nicking it.
Suddenly, they find themselves embroiled in an underworld of organised crime. Juicy. The clan hastily learn how to deal with mobsters, rogue cops and all the local villains – but don't expect Pitt to turn up on set with a bouquet of flowers ready to start filming, or the rest of the famous film cast for that matter.
As of yet, there is no release date on the highly anticipated series, but Crackle also announced the renewals of Jerry Seinfeld's Comedians in Cars Getting Coffee and SuperMansion starring Bryan Cranston.
© Copyright IBTimes 2023. All rights reserved.