Habbo Hotel Suspends Chat Function Following Channel 4's Paedophile Investigation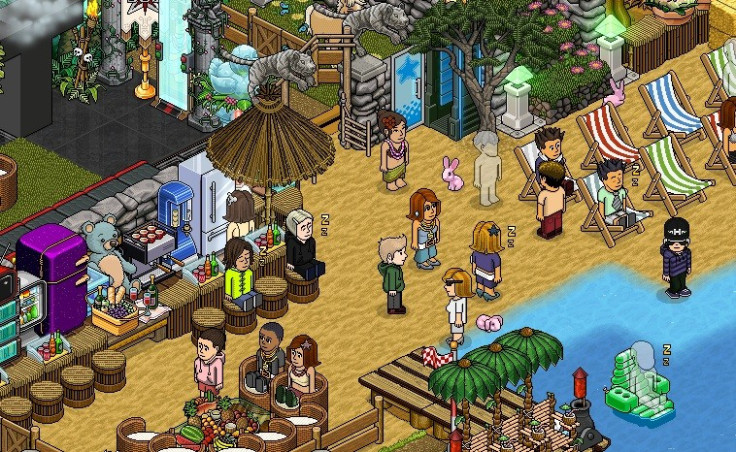 Habbo Hotel, a popular social network used by children, has temporarily suspending its chat function following allegations the service is being used by paedophiles.
A two-month long investigation by Channel 4 News revealed explicit sexual conversations regularly took place during the game, which attracts more than 10 million users a month.
Posing as a 13-year-old girl, Channel 4 News producer Rachel Seifert said she had witnessed "very sexual, perverse, violent, pornographic" chats and was asked to strip in front of a webcam within a matter of minutes of logging on.
The move has angered some of the site's 250 million worldwide users, known as Habbos.
CEO Paul LaFontaine tweeted and wrote on the games' Facebook page: "Habbos, due to the challenging behaviour of a few users we have decided to mute the site and will update you when we have more information."
Writing in a blog post on parent site Sulake, LaFontaine said he was "saddened" by the investigation and would be reviewing the company's plans for the site.
He wrote: "I am greatly saddened that following reports of abusing behaviour amongst a very small part of the Habbo community, we have taken the decision to mute all conversations across the site.
"We are still reviewing our long-term plans for the Habbo community and would like to thank our millions of loyal users for their support at this challenging time.
"This decision has not been taken lightly and underlines the company's continuing commitment to ensure that all our site users remain safeguarded from inappropriate behaviour and conversations."
The site claims it has more than 225 moderators tracking 70 million lines of conversation ever day.
Following the report, retail stores that stock £10 Habbo gift cards, which give users 80 credits to makes purchases on the game, have started to withdraw them from sale.
WH Smith and Tesco have both announced they have stopped selling the gift cards.
Computer games chain Game has also withdrawn the cards, saying: "After careful consideration, we have withdrawn this product from sale pending further investigation."
"The cards have been withdrawn with immediate effect from all 339 of our stores."
Venture capital firm Balderton has also decided to drop its stake in Sulake, the Finnish firm that owns the Habbo site, according to the BBC.
© Copyright IBTimes 2023. All rights reserved.