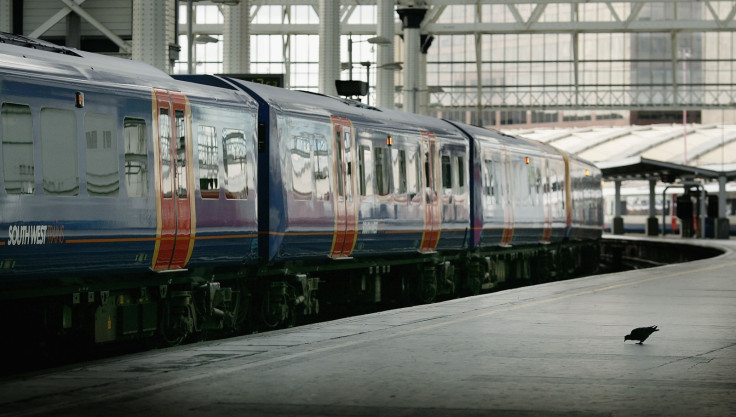 The UK government has found itself under fire after new data revealed that half of all passenger journeys will soon be on services owned by foreign companies.
The report follows the announcement earlier this week that Hong Kong company MTR will help run the troubled South West Trains franchise for the next seven years.
The South West Trains network was dogged by strikes that crippled the service bringing misery to the estimated 300,000 commuters that use the service.
It was announced in January that Italian state operator Trenitalia was awarded the c2c franchise, which runs from London to Essex.
The Press Association's (PA) analysed industry data which revealed that 863m such trips were made on foreign-owned rail networks which amounts to roughly 50% of total journeys.
In response to the figures Labour's Shadow Transport Secretary Andy McDonald accused foreign government-owned firms of running UK services "in their own interests" and called for renationalisation of UK railways.
He said to PA: "With promised upgrades delayed or cancelled, punctuality at its worst for a decade and fares up 27% since 2010, it's becoming increasingly difficult for the Tories to justify allowing private and foreign state-owned companies to take money out of the system, which should be used to improve services or hold fares down.
"When in public hands, the East Coast Mainline returned over £1bn to the Treasury, kept fares down, had record passenger satisfaction and had excellent industrial relations. We should be building on that success."
General secretary of the Rail, Maritime and Transport (RMT) union Mick Cash said privatisation has failed passengers leaving foreign state train operators "laughing all the way to the bank" and the case for public ownership "is now overwhelming".
Recent analysis by the Rail Delivery Group (RDG), which represents UK train companies and Network Rail, says an ongoing £50bn investment in the network will lead to 6,400 more train services running each week by 2021.
RDG chief executive Paul Plummer said: "Passengers and taxpayers have benefited from franchising, where rail companies from around the world bring new ideas and innovation to Britain's railway, and railways across the world still want to learn from our successes."
Plummer added that franchising the railway has gone from costing taxpayers £2bn ($1.6bn) a year in terms of day-to-day costs to just £200m which can be used to fund major rail upgrades.