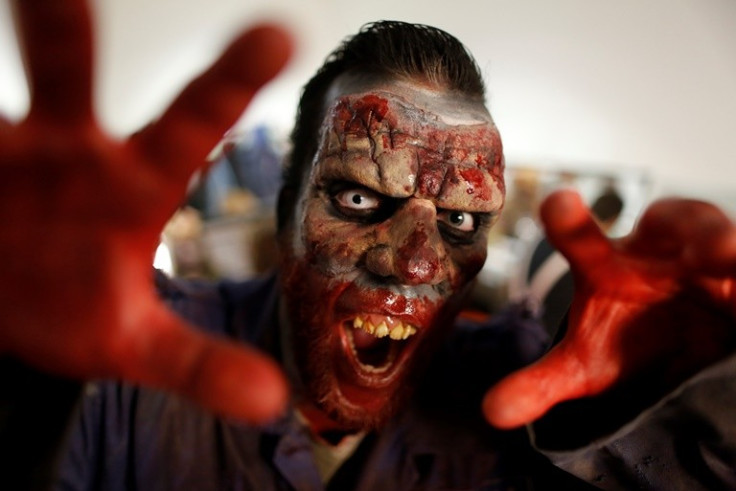 It's that time of year when people with small children don creepy costumes and stalk the dark streets, while those without wait by the door with a large tub of sweets - or switch off the lights and pretend they're out. Trick or treat is becoming increasingly popular - but is it just harmless fun?
According to Humberside Police, the answer is no: Halloween can be an upsetting time for older people, who feel intimidated in their own homes, bullied into handing over treats and are threatened with being egged if they fail to come up with the goods when confronted at the door by a load of children wearing rubbish makeup.
Humberside Police Inspector Andy Woodhead explains: "We don't want to see antisocial behaviour from youths such as knocking on people's doors and running away, or throwing eggs at windows. While we want young people to enjoy Halloween and Bonfire Night, it should not be at the cost of the vulnerable and elderly."
Part of the problem is that Halloween - itself an ancient tradition that predates Christianity - is so close to Bonfire Night on 5 November, which can mean gangs of young people roaming the streets carrying fireworks and at the same time expecting to be given sweets.
Inspector Woodhead continues: "We get a lot of calls at this time of the year about fireworks being let off in the street, which is obviously dangerous, as well as youths throwing eggs at windows and spraying string on cars when they don't get a response at the door. When people are on the receiving end of antisocial behaviour it's not very nice."
Humberside Police say they get far too many call-outs around Halloween and entreat adults to supervise young people. So far their campaign has had the backing of the Hull Daily Mail and campaign group Age UK. This year students in America have been told not to wear "offensive" Halloween costumes and schools across the States are calling on the tradition to be banned as it encourages unhealthy eating.
Meanwhile in the UK retailers have come under fire for marketing Halloween outfits based on mental patients and even Jimmy Savile. In an era when we all seem so easily offended, how long will it be before there are calls for a total ban?