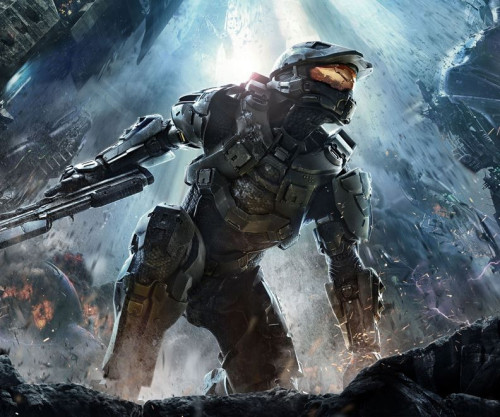 343 Industries, the developer behind Halo 4, is now making the game more fun by injecting a variety of new game modes with its latest playlist update. The list includes some unorthodox variations of gameplay, which include modes like Plasma Pistol Paintball.
Team DLC brings in two weeks of team-based modes, according to mp1st. Players can enjoy Slayer, King of the Hill, Extraction, SWAT, Snipers, Ricochet, Regicide, and Oddball variants on some of the game's popular DLC maps. The full list can be found below.
Skyline

Monolith

Landfall

Daybreak

Harvest

Vertigo

Pitfall
Apart from this, "King of the Hill won with your (the) Community Choice Poll votes! The map pool of KotH Doubles will include:
Haven

Abandon

Simplex

The Ark

Fallout

Pitfall

Skyline"
Among all the new offerings, the highlight happens to be the game's fun-filled Paintball mode. In it, players will be armed with one-hit kill Plasma Pistols on a unique new map.
Apart from having only one life per round, players will also have to note that jump height has been reduced, according to vg247. 'petetheduck', a community member, designed the new arena.
Apart from Paitball Mode, there is Husky Raid, which happens to be capture-the-flag in a tighter space, resulting in faster action. Also noteworthy is a 4v4 mode called Clang of the hill, in which players are armed with thruster packs and energy swords, allowing them to engage in a King of the Hill style battle.