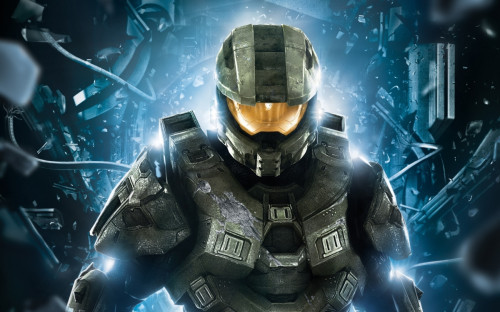 A new report from vg247 says that Ridley Scott might be working on a Halo movie.
The news comes at a time at when fans of the franchise are desperate for information on the next Halo game (which might even be Halo 5), which Microsoft showed off at E3 in 2013.
Also worth noting is that Microsoft recently announced a Halo TV Series in collaboration with Steven Spielberg.
The news originates from a conversation that Production Weekly's Twitter account had with a user. Given that this information comes from a conversation on Twitter, it could not be verified independently.
Here are the tweets that were exchanged during the conversation that offer some information.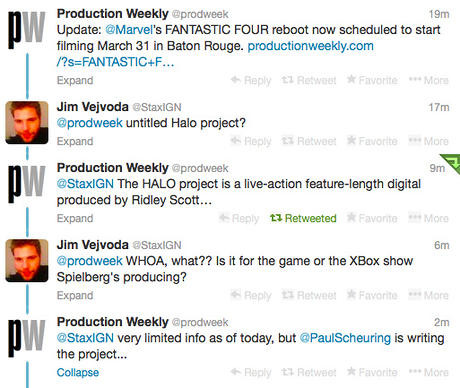 It was announced last week that the game would be getting its own TV series in collaboration with Steven Spielberg.
"I think there's a story in the Halo games that's noteworthy, and that we can introduce more people to the IP by putting the franchise, stories, and characters in more accessible mediums than a first person shooter", Microsoft's Phil Spencer told OXM. "That's a good thing for Halo, a good thing for the platform, and a good thing for the IP owners."
There was also some speculation that the TV series was just a 'filler'. However, the Microsoft executive said otherwise.
"I definitely don't think of it as filler," he stressed. "Halo, you could argue, is the most important entertainment IP that Microsoft owns. I can't use the word filler anywhere near Halo, it just won't work. If we're going to do a television series with Halo, we're going to do it the right way, and we're going to do it because we think it really matters."
"I'm a big Walking Dead fan," he added. "I've read the comics and graphic novels; the IP has grown and became more accessible as it hit TV, then went to videogames where it did incredibly well, and I think that strategy of growing and deepening what the franchise and IP is about is a good strategy for an IP holder."
According to GamingBolt, the Halo movie project was to be spearheaded by ace director Peter Jackson, but it finally succumbed to pre-production troubles. Either way Halo fans have a lot to look forward to in 2014, since Microsoft has confirmed that a Halo title for the Xbox One is coming in 2014. You can read more about it here.