Hamas threatens 'explosion' as Palestinian Authority halts payment for Israeli-supplied electricity
Move could plunge entire territory into darkness.
The Palestinian Authority (PA) will no longer pay for electricity supplied by Israel to Gaza, a move that could lead to complete darkness in a territory whose two million people already endure power cuts for much of the day.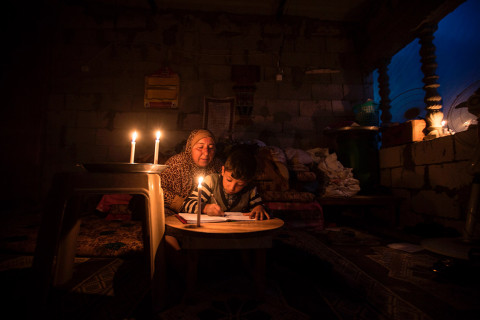 The move is an indication that Palestinian President Mahmoud Abbas has decided to turn the screw on Hamas, the group that controls Gaza. Abbas has threatened to exert financial pressure on his political rival to cede control of Gaza, a territory Hamas seized in 2007 from him in bloody street battles. Reconciliation attempts since then between rival governments in the West Bank and Gaza have failed.
"The Palestinian Authority has informed [us] it will immediately stop paying for the electricity that Israel supplies to Gaza through 10 power lines that carry 125 megawatts, or some 30% of Gaza's electrical needs," said a statement from COGAT, Israel's military liaison agency with the PA. Israeli authorities deal with the PA on electrical and fuel supplies for Gaza as Israel does not engage directly with Hamas, regarding the Islamist group as a terrorist organisation.
The PA declined to say why it had taken the step, but had already put pressure on Hamas by withholding the Israeli fuel that until two weeks ago powered Gaza's sole generating plant. With the generating plant offline and Egyptian supplies via power lines notoriously patchy, Israeli electricity has been vital, keeping power on for Gazans, although for only four to six hours a day. Hospitals, ministries and many wealthier apartment blocks have generators, but fuel is costly.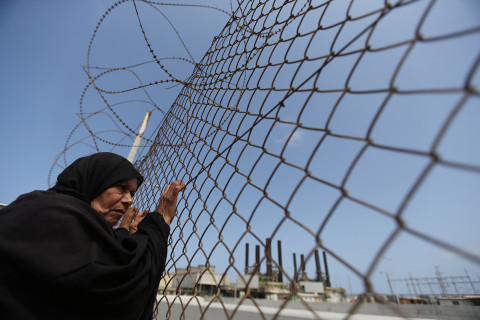 Israeli sources said Gaza needs 400 megawatts of power to ensure full 24-hour supply to its residents. That goal is not being met even when the power plant is operational. It usually produces 60 megawatts, added to the 125 megawatts supplied by Israel and 25 megawatts that come across power lines from Egypt.
Medical workers say health services are on the verge of breakdown, while shopkeepers say they are struggling. Health officials say the Gaza Strip's 13 hospitals and 54 medical centres are running short of funds and fuel for emergency generators. They say some 620 kidney patients are in need of dialysis three times a week and newborns are at particular risk from blackouts, with generators at all the medical facilities using a total of some 2,000 litres of fuel per hour.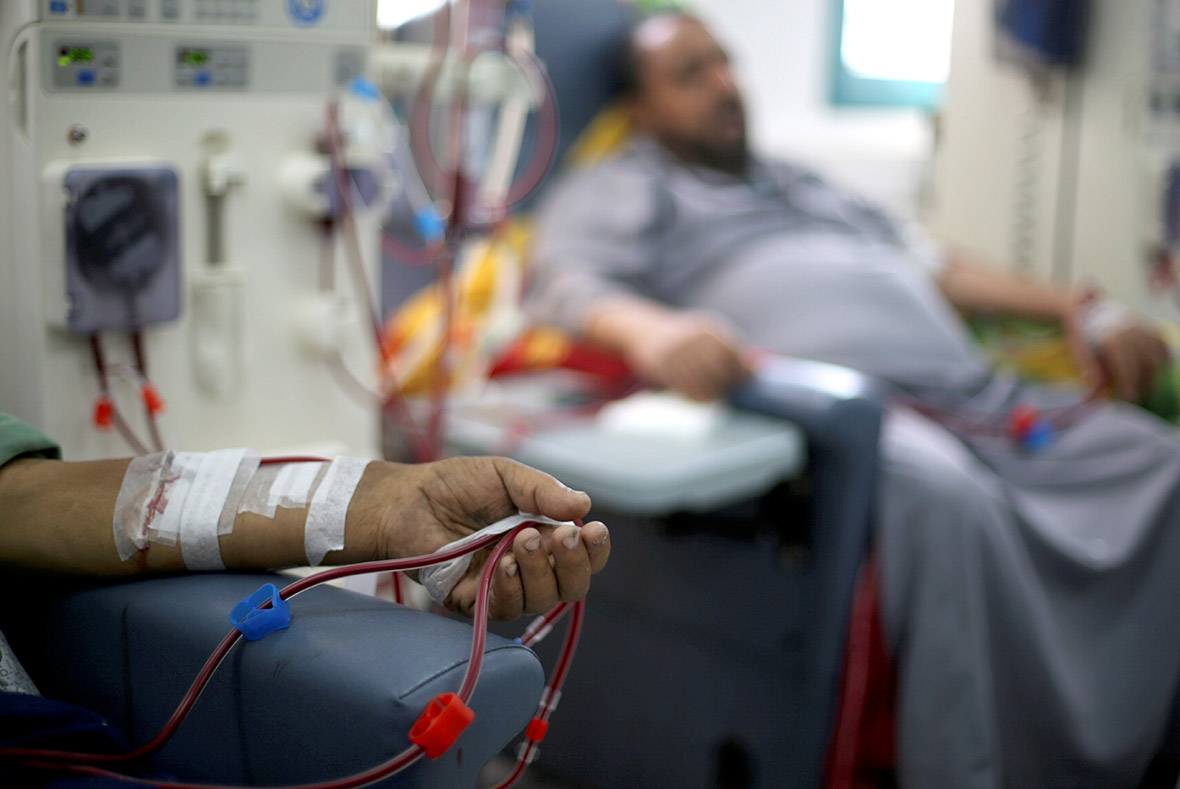 Hamas official Ismail Rudwan reacted with fury, warning of "an explosion in the face of the Zionist occupation" and saying that anyone who had "collaborated with the occupation" would have cause for regret, whether from the PA or not. Gaza has suffered through increasing hardship since the Hamas takeover, which triggered a border blockade by Israel and Egypt. Gazans have endured power cuts, with electricity now available for only six hours a day.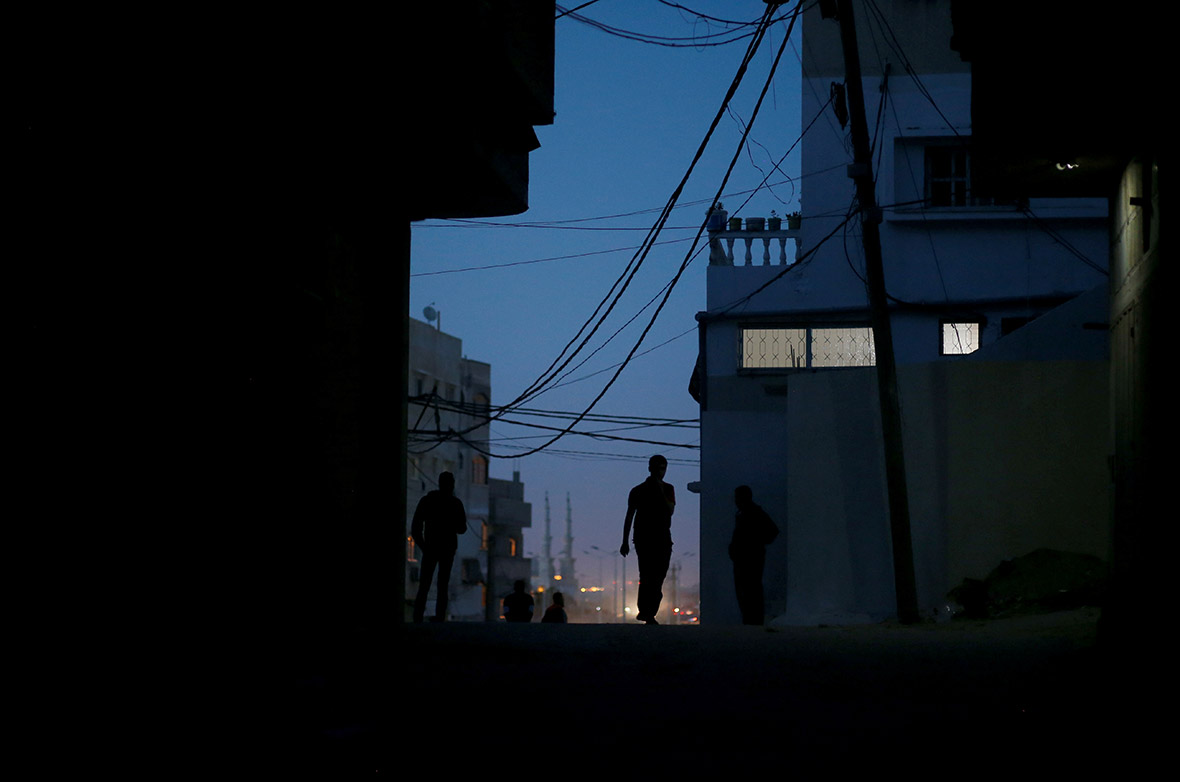 A senior UN official has expressed concern about the deteriorating energy situation in Gaza and called for swift action by both Israeli and Palestinian authorities, along with the international community, to ensure basic services keep running.
The PA has also slashed the salaries of its 60,000 civil servants in Gaza – but not the West Bank – by 30%, offering no explanation other than a lack of foreign aid money. The civil servants' pay is one of the few sources of steady income that trickle through the Gaza economy, and supports tens of thousands of extended families. Economists said the wage cuts would shrink the tax revenue collected by Hamas – which it in turn uses to pay the 40,000 employees it has hired in Gaza since 2007. Palestinian Prime Minister Rami al-Hamdallah, based in the West Bank, said Hamas should accept an Abbas initiative to form a true unity government immediately and then go to presidential and parliamentary elections, which have not been held for more than a decade.
Regaining a measure of control over Gaza could empower Abbas politically as Israel and the Palestinians await a widely expected push by US President Donald Trump for a revival of peace efforts that stalled in 2014.