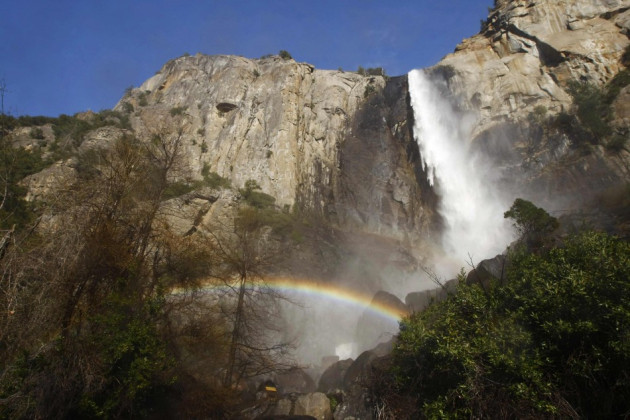 Up to 10,000 US campers who were at the California Yosemite National Park are at risk of deadly mouse-borne infection which has already claimed two lives.
Visitors at the campsite between June and August could be at risk of contracting the virus, said the Centers for Disease Control and Prevention (CDC), adding that the agency is looking for suspected cases in "multiple health jurisdictions".
Hantavirus infection can lead to Hantavirus Pulmonary Syndrome (HPS), a rare lung infection, for which there is no known cure. The infection has been reported in four more people.
The symptoms normally take up to six weeks to appear with severe cases experiencing extreme breathing difficulty which leads to death.
The virus is carried through rodent faeces, urine and saliva. Human contacts with the infected rodent excrement or consumption of contaminated eatables also cause infection. Spread of infection through human to human contact has also been reported in some parts of Asia.
Small and crowded places become more vulnerable in spreading the virus where the rodent excreta gets dried and mixed up with the dust and inhaled by humans.
Yosemite National Park authorities have contacted nearly 3000 visitors who camped at the Curry Village cabins and advised them to report flu-like symptoms including headache, fever, shortness of breath, muscle ache and cough to the health authorities.
Park authorities are getting at least 1,000 calls per day from the alarmed visitors in its Hantavirus hotline since the first reported death due to the infection.
In early August, a 37-year-old man from the San Francisco Bay area succumbed to the Hantavirus infection.
The Yosemite National Park is famous for its scenic beauty and is a favourite camping area for visitors. Up to four million people visit the park each year and about 70 percent of them visit the Yosemite Valley, where Curry Village is situated.
Park officials have closed all the signature tent cabins, a total of 91, after finding deer mice nesting between the double walls of the luxury tents.
However, park officials maintained that there were no mass cancellations due to the outbreak of the virus.
"Right now it's normal numbers for Friday. There have been cancellations, but it would be grossly overstated to say they're cancelling en masse. There's quite a bit of people out there still," Yosemite spokeswoman Kari Cobb told the BBC
"It's still summer and a holiday weekend. It's still the summer crowds."