Brazilian racing driver Tony Kanaan has issued a rather withering response to Lewis Hamilton's questioning of the current quality of IndyCar, remarking that the Mercedes star finished second in a two-horse Formula One title race last season.
There was heightened interest in last weekend's 101st running of the Indianapolis 500 from the F1 paddock, with McLaren's Fernando Alonso skipping the Monaco Grand Prix in order to make his debut in the world-famous oval race as part of an attempt to emulate Graham Hill as only the second driver ever to complete motorsport's iconic triple crown.
Fastest rookie Alonso qualified fifth on the grid at Indianapolis Motor Speedway, with Hamilton subsequently asking in an interview with French publication L'Equipe if that said something about the level of IndyCar.
"Great drivers, if they can't succeed in Formula One, look for titles in other races, but to see him come fifth against drivers who do this all year round is...interesting," he said.
Although his bid for victory ultimately fell flat, Alonso further enhanced his reputation in the American Midwest and led on several occasions before suffering engine failure while running eighth on lap 179 of 200. The race was eventually won by former Jordan, BAR and Super Aguri driver Takuma Sato, who overtook and then held off Helio Castroneves after another ex-F1 driver had threatened to steal the show in the shape of Max Chilton.
Chip Ganassi Racing's 2013 winner Kanaan finished fifth behind British duo Ed Jones and Chilton. Speaking at the traditional victory banquet held earlier this week, he could not resist his own dig at Hamilton's expense. The latter lost out on a fourth world title to Nico Rosberg in 2016, with his Silver Arrows teammate promptly retiring just five days after sealing a career-defining triumph in Abu Dhabi.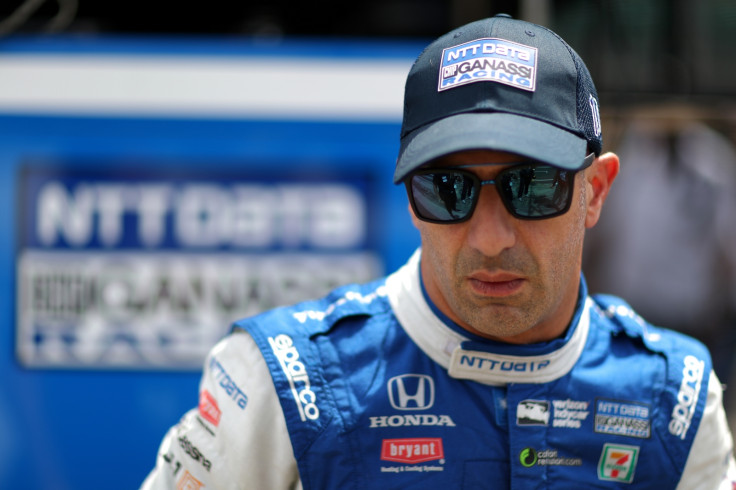 "The guy competed in a two-car world championship last year and was second, so I do not think he can say much," Kanaan was quoted as saying by Globo Esporte.
Praising Alonso's impact on proceedings, he added: "I'm proud you're here, Fernando. It was a pleasure, I believe you have brought a lot to this year's edition. You're humble, not like some of your F1 colleagues who made some comments this month."
Hamilton is currently engaged in an engrossing world championship battle with Ferrari's Sebastian Vettel, who extended his advantage to 25 points with victory in the streets of Monaco. His key rival endured a weekend to forget, failing to reach the top-10 qualifying shootout for pole and starting in 13th before eventually finishing seventh. He had previously cut the deficit to six points by claiming his second win of the campaign in Barcelona.
The 2017 F1 season, with Alonso back in the cockpit of his spluttering MCL32, resumes next week at the Circuit Gilles Villeneuve in Montreal, Canada.