Fernando Alonso will start his first Indianapolis 500 (Indy 500) race in the middle of the second row after qualifying fifth in the Honda-powered Andretti racing car for the race on Sunday (28 May).
Alonso made it for the pole shootout after coming in seventh in the first qualifying session on Saturday. The second and final session was between the top nine cars from the first session with the qualifying decided by the average speed over four laps.
The two-time F1 world champion clocked an impressive 231.300mph to secure the fifth place on the grid, with New Zealander Scott Dixon taking pole with an average speed of 232.164mph.
Alonso, who had not driven an Indy Car until last month, was delighted to be fighting for pole position in his first attempt and admitted that the top spot would have been within reach had his car not suffered an overboost problem in his second lap
"I had an overboost problem on Lap 2 out of the last corner and it was like hitting the brakes. I went one gear down and started again picking up the speed," Alonso told morotsport.com. "I crossed the line and I thought it was 225mph or something! I nearly came into the pitlane because [I thought] 'This qualifying run is over, with this problem.' But I was happily surprised with the final time."
"Today, the car performed better than yesterday and we were very, very competitive, so probably we were very close to pole position today."
Alonso almost missed the entire session after Honda spotted an anomaly in his power unit and decided to change the engine following practice ahead of qualifying. The McLaren-Honda Formula One driver revealed that it took mechanics from all six Andretti racing cars to fix the problem and the Spaniard was thankful for the effort put in by the team.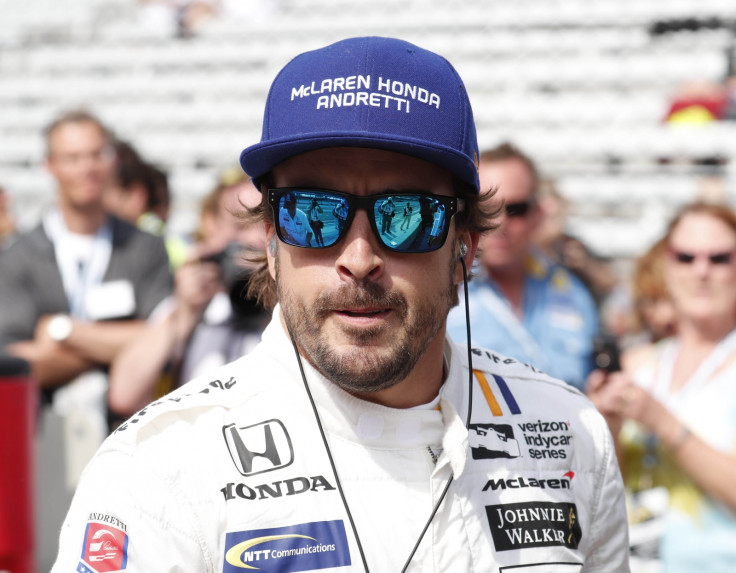 "The practice felt good, then we spotted some issues with the engine. At one point, we didn't know if we were able to run in qualifying because we had to change the whole engine," Alonso explained.
"The team was amazing, there were guys from all six cars working on car #29 to make it possible. So thanks to the teamwork, I was able to go out."