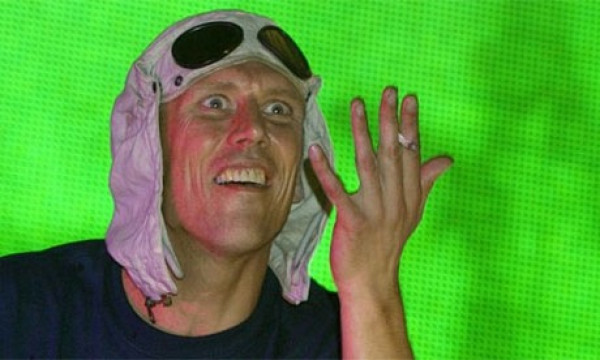 Happy Mondays percussionist Bez has tossed his maracas into the ring in a bid to become the next Salford MP.
Echoing fellow celebrity Russell Brand, Bez, who has pinned his colours to the anti-fracking mast by appearing at protests, told the Manchester Evening News that there needed to be a revolution.
He said: "I've been saying we need a revolution and there's no good shouting about it when you're not actually doing anything.
"I'm going to create a new world order and get rid of them and start again with a new, fairer system without evil being the main policy.
"One of my policies would be a permacultural society where we'll end illness and get everybody back to an alkaline state."
If elected Bez, whose real name is Michael Berry, could replace long-time Labour MP Hazel Blears.
However, to do so, Salford constituents will have to look past some of Bez's previous misdemeanours.
In August 2010 he was convicted of physically assaulting his ex-girlfriend by throttling and threatening to kill her. He was sentenced to four weeks in prison after having first received a community service sentence but refusing to cooperate.
In December 2010, the Sun published an article and photographs of Bez in an organised bare-knuckle brawl in an alleged organised "straightener" between love rivals. The brawl was ended by a referee after 15 minutes with both men walking away.