Happy New Year 2018: How the world celebrated in photos and video
Countries around the world are ringing in 2018 with spectacular firework displays
Countries around the world are ringing in 2018 with spectacular firework displays, street celebrations and parties.
Samoa was the first country to welcome the New Year, followed by New Zealand at 11am GMT, with a fantastic display of 3,000 fireworks from Auckland's Sky Tower.
Australia celebrated the arrival of 2018 at 1pm GMT with around one million people watching the famous firework display over the Sydney harbour.
Tokyo will celebrate at 3pm (GMT), Beijing and Hong Kong at 4pm (GMT), Dubai at 8pm (GMT) and Paris and Rome at 11pm (GMT), before London celebrates at midnight.
New York will ring in 1 January at 5am (GMT) followed by Los Angeles at 8am (GMT).
New Zealand
A giant digital clock on Auckland's Sky Tower counted down to the New Year before the sky was lit by fantastic fireworks display.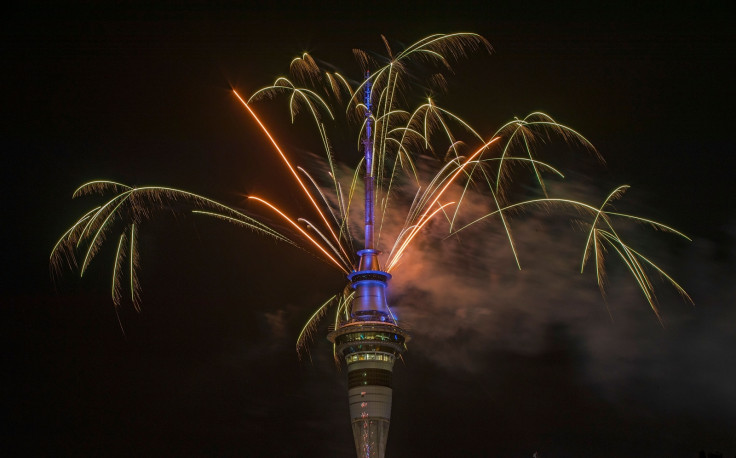 Australia
An estimated one billion people around the world tuned in to watch the Sydney harbour fireworks.
Sydney's Lord Mayor Clover Moore said the display was "themost technologically advanced fireworks display" and would "promote Sydney to the world."
An earlier display was held for families wanting to ring in the New Year early.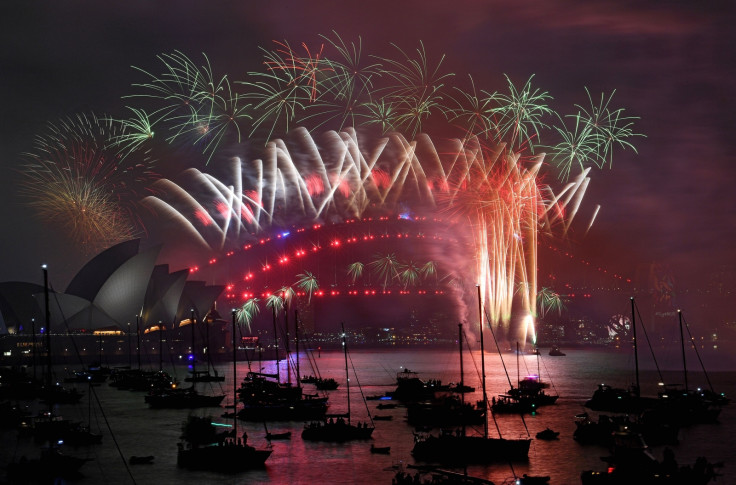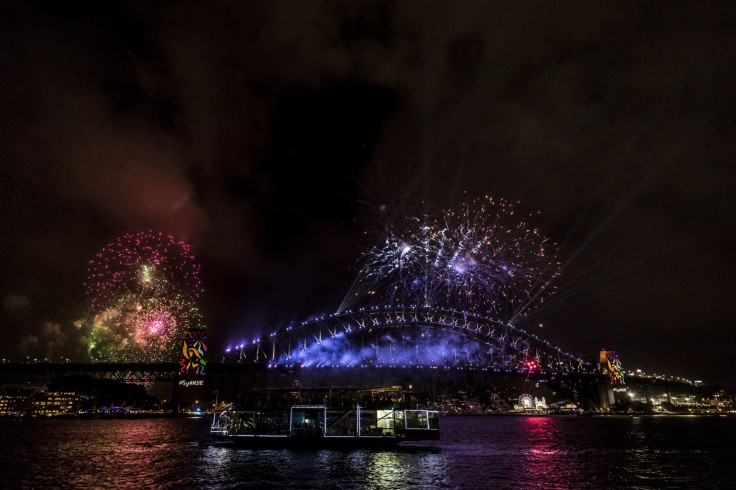 Japan
Tokyo celebrated the New Year at 3pm GMT with parties across the capital city. Singer John Legend and wife Chrissy Teigan were in Japan to celebrate.
Thousands gathered at the Sea Paradise Aquarium in Yokohama for a New Year fireworks display.
Meanwhile in South Korea, a display of more than 150,000 pyrotechnics lit the sky above Seoul.
Hong Kong
Celebrations in China, the Philippines and Singapore kicked off at midnight local time, at 4pm GMT.
The countdown to the New Year took place at Yongdingmen Gate in Beijing, which was originally built in 1554 during the Ming Dynasty.
Russia and Dubai
There were technical hitches during the New Year celebrations in St Petersburg where Palace Square had to be evacuated temporarily. Meanwhile an 80ft illuminated tree in the far eastern city of Yuzhno-Sakhalinsk went alight and turned into an inferno.
The world's tallest building, Dubai's Burj Khalifa, is usually the centre of festive celebrations but this year the authorities opted to have a massive LED light show instead of fireworks.
The display down the side of the 828m tower, showed designs and Arabic calligraphy as well as an image of the UAE's first president, the late Sheikh Zayed bin Sultan Al Nahyan.