Fewer police officers will patrol London's streets on New Year's Eve this year, despite terror fears following a series of attacks in the capital in 2017.
However, it has been reported that Scotland Yard will deploy a record number of armed officers to keep Londoners safe during the biggest party night of the year. The Metropolitan Police insisted there would be an appropriate number of specialist officers on the streets "based on the threat".
Superintendent Nick Aldworth, the Met's spokesman for its New Year's Eve operations, said: "We are providing a proportionate number of officers based on the threat, number of people coming, and the secure environment we've been able to build.
"We have fewer officers policing here but they represent the appropriate number of resources that we need."
Operational reasons prevent the Metropolitan Police from revealing how many officers will be deployed on 31 December, but more than 3,000 patrolled the streets for last year's festivities.
The current threat to the UK from international terrorism is severe, the second highest threat level meaning an attack is "highly likely". On Christmas Day, Isis released a video urging lone wolf attackers to target westerners over the Christmas and New Year period of celebrations.
However, the Met said on Thursday (28 December) that there is no specific threat known to London this New Year. Security arrangements include vehicle barriers around the central London event area, check and search points, and the use of CCTV and automatic number plate recognition.
The ticketed Mayor's fireworks display is sold out, and police urged people not to travel into central London unless they have a specific destination.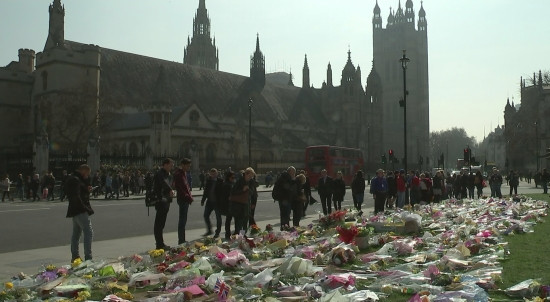 Supt Aldworth said: "The policing plan has been developed and reviewed following the tragic incidents that have occurred through the year. Whilst there is no specific threat to this event, we ask people to remain vigilant and report anything suspicious to an officer or event staff.
"We will have the right response of officers at the right locations; this will be a mix of overt and covert officers deployed, as well as dogs, and the use of CCTV and automatic number plate recognition.
"People can expect to see armed officers in the area, and we will be using vehicle barriers across the event area. Security is paramount for us, and so we ask for patience and co-operation when getting through the check and search points."
Terror attacks in London in 2017: