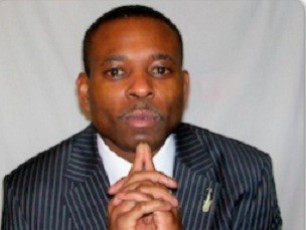 Too few black or Asian bosses in top jobs within the NHS could be due to lantent racism, fears a former senior health service manager.
Hari Sewell called for action to fix Black MInority Ethnic (BME) under-representation in the upper echelons of the institution, after spending years working in NHS organisations across London. He proposed three possibilities.
"You could ask is it that because BME candidates are more deficient? I would rule that out as it's clearly a racist statement without merit. Then there is the wider social context to do with pratices and institutions. Then you could ask is there something institutionally which could be creating barriers?" he told IBTimes.
"It's always worth exploring these and the system itself recognises that there is an issue of under-representation of BME candidates at the senior level. That is an issue for all society and we need to explore it."
BME staff have failed to cut through the system to the upper tiers of the NHS even in London - where nearly half of the rank and file of workers are non-white.
But the seeds of the problem could lie outside of the NHS, in wider society. Sewell spoke of one incident at a countryside meeting when he encountered lantent racism.
"I went to deliver an event in a rural community hall. When I arrived in my suit with my brief case, I went to the office, I knocked on the door to say 'I'm Hari', and this woman turned around and said 'don't come and beat me up'.
"When I went back to my office and I said to my colleagues 'you won't believe what happened. I outlined my account and one of my colleagues said 'maybe she was trying to crack a joke and be funny.' I was taken aback.
"I thought, 'so I am on my own with this stuff?'. For me that was a sign of something that was institutional. There was a gap in their ability to recognise what it's like to be an isolated soul."
Sewell was a director of health and social care within the NHS and today runs a consultancy firm.
A department of health spokesman denied that racism had a deep-seated racism problem.
"The picture of an institutionally racist NHS is not one that we recognise," said a spokesman,
"Any form of bullying and harassment is unacceptable in any workplace - including racism - and the NHS has strong mechanisms in place to address these.
"The Mary Seacole awards are an example of how the NHS recognises not only the brilliant work done in the NHS each day but also celebrates the importance of a multicultural workforce."