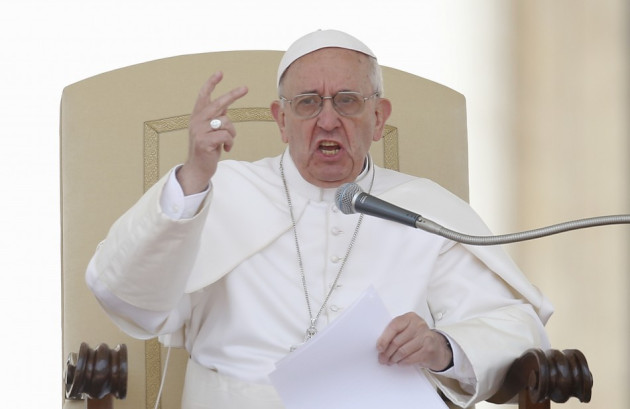 Pope Francis will welcome thousands of Harley-Davidson bikers to the Vatican and give them a 'Blessing of the Motorbikes'.
Around 100,000 Harley-Davidson owners will descend on Rome next month to celebrate the motorcycle's 110th anniversary.
The highlight of the four-day meeting will be the blessing by Pope Francis in St Peter's Square on 16 June.
Space for 1,400 bikes will be set aside in the pedestrian piazza. Other bikers are to attend on foot after parking elsewhere.
The entire length of Via Della Conciliazione, leading from St Peter's Basilica to the River Tiber will be turned into a giant Harley-Davidson bike park.
From 13-16 June, riders and fans from around the world will head to Rome to celebrate the 110th birthday of the bike brand, an event which expects to draw over half a million people.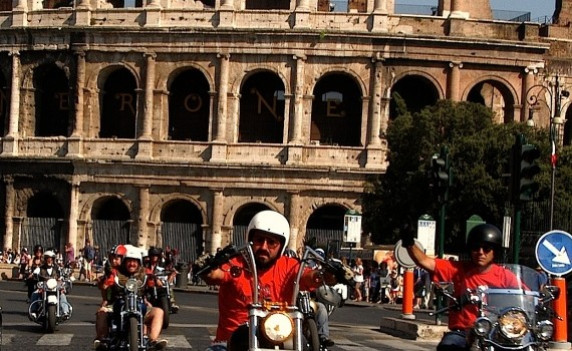 Plans include a 'Harley Village' in the ancient port town of Ostia, a motorcycle parade to the centre of the city and exhibits by vendors.
Ken Ostermann, Harley-Davidson's international marketing manager, said the blessing was arranged last year with Pope Benedict.
Mauro Cutrufo, a Roman senator involved in organising the event, said Harley-Davidson riders - known as Harlyesti in Italian - were more respectable than they once were.
"The average Harleysta is a doctor or a lawyer. They are not the Easy Riders they used to be," he told the Times.
In previous years, the company had a notorious reputation, linked to bad boys and renegade culture such as Harley-riding Dennis Hopper in the iconic movie Easy Rider, as well as a connection with the Hell's Angels.
Today, the brand is a household name with a much more diversified presence than its founders could have thought possible, with a museum, a factory tour, a listing on the New York Stock Exchange, and even a brand of clothing.