Harper Lee's Go Set A Watchman, the much-anticipated second novel in a sequel written before the first one, is set to be a best-seller going by pre-orders.
Amazon said the book, written in the 1950s, was already a bestseller on its site. It is the most pre-ordered book on Amazon since JK Rowling's Harry Potter And The Deathly Hallows in 2007.
Publisher HarperCollins has printed over two million copies.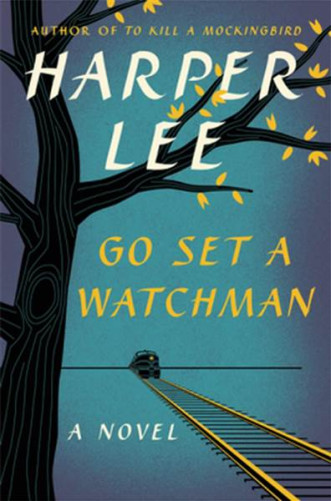 Go Set A Watchman will be released on 14 July and it is being called the biggest book event of the decade. The release of the sequel comes 55 years after the earlier book went on to become a best-seller.
The to-be-released novel was actually Lee's first manuscript, written after she left her hometown of Monroeville, Alabama.
Her editor asked her to rework the story and tell it from the perspective of the protagonist Jean Louise as a young child.
That resulted in To Kill a Mockingbird, which was released in 1960 and went on to win the Pulitzer Prize and later was adapted into a movie starring Gregory Peck, who earned an Oscar for his role as Atticus Finch.
The tale of a racist America featuring the segregation, tolerance and the trial of a black man falsely accused of raping a young white woman during the Depression era in rural Alabama sold over 40 million copies.
It has been translated into over 40 languages and is also a text recommended for middle school students in the United States.
Lee as good as disappeared from the literary scene, only to "resurface" 55 years later with the controversial discovery of the manuscripts by the publishers.
Go Set a Watchman features lawyer Atticus Finch, 20 years after the Mockingbird events. The civil rights movement has erupted in the segregated south when his 26-year old daughter Scout (the child Jean Louise) returns to visit him in the fictional town of Maycomb, Alabama.
The book is about what happens on that particular visit, said the publisher.
Watchman comprises three "stand alone pieces" featuring flashbacks of Scout.
The book has been controversial for the sudden and recent "discovery" of the manuscript in a safety deposit box with the originals of Mockingbird, leading to publisher Harper announcing plans to publish the book earlier in February.
Many have been left wondering if Lee, 88 -- who is hearing impaired and suffering from macular degeneration -- had been taken advantage of. She lives in an assisted-living facility in Alabama.
Lee is not expected to appear to promote the book.
The first chapter of the book is available on The Guardian.