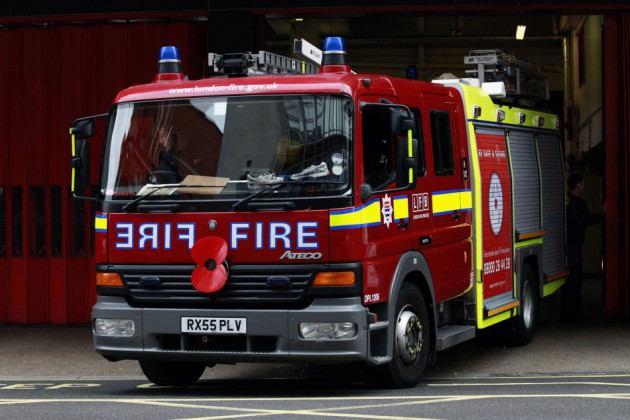 A woman has jumped to her death in a desperate to escape a blaze at a block of flats above a shop in Hounslow, west London.
The 30-year-old woman was one of three people to jump from the second floor of the building before the fire brigade arrived. She was pronounced dead at the scene.
Two other men, aged 18 and 37, who leaped from the flats have been taken to hospital.
Eight fire engines and 58 firefighters and officers attended the scene at just after 1.30am. They brought the blaze under control around three hours later.
Another person was found dead inside the flat when firefighters carried out a search of the building.
A London Ambulance Service spokeswoman said: "Staff treated two patients for multiple injuries, one man believed to be 18-years-old and one man believed to be in his 30s,' she said.
"Sadly two patients were also found dead at the scene. One is believed to be a 30-year-old woman."
A man inside the building when the blaze broke out told Sky News: "I heard a loud bang. When I opened the window, I saw some shattered windows on the ground and I thought there had been a car crash. That's when I realised there was a body on the floor."
The scene was also attended by four ambulance crews, three duty officers, a hazardous area response team and a local air ambulance team.
London Fire Brigade said part of the second floor and half of the roof was damaged by the blaze.
Around 50 people from nearby properties were evacuated from the area and taken to the village hall nearby. The cause of the fire is currently under investigation.