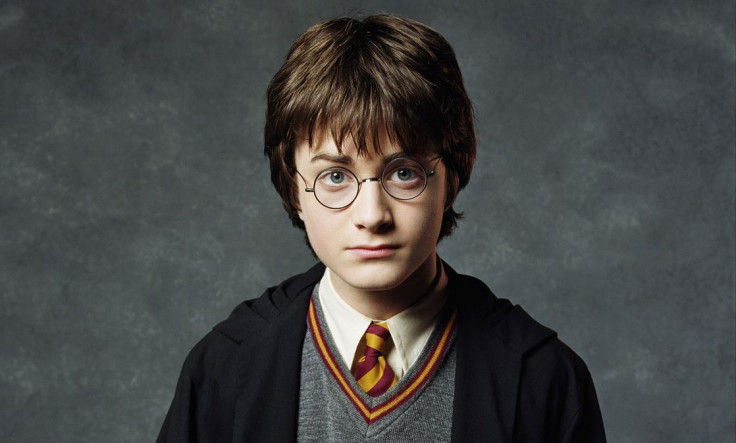 As the novel Harry Potter And The Philosopher's Stone celebrates its 18th anniversary, J.K. Rowling has confirmed that a new story revolving Potter will finally be coming to a West End stage sometime next year.
Harry Potter And The Cursed Child is set to open at London's Palace Theatre, and with tickets going on sale in the autumn of this year, we expect that the production will open around the summertime of 2016.
As the title suggests, many have speculated as to whether it will focus on Harry's infancy, as Potter fans will know that he was in fact cursed by the dark wizard Lord Voldemort, when he was just a baby.
When news that there was a stage adaptation in the making, of the hugely-popular series first emerged in 2013, when Rowling revealed that she was developing a project that would "explore the previously untold story of Harry's early years as an orphan and an outcast".
However, according to The Daily Mail, The Cursed Child might concentrate more on Harry's parents, Lily and James Potter, (rather than The Boy Who Lived himself) before they were killed by Voldemort, on the same night that Harry was hexed, resulting in him being sent to live with his narrow-minded, self-important extended family, Uncle Vernon, Aunt Petunia and cousin, Dudley Dursley.
There would be plenty to explore if the play were to be about Lily and James, given that they're both characters that are touched-upon in almost all of the novels but have never really been detailed in either the literary or the motion-picture works.
Fans will know that the pair met during their time at Hogwarts School of Witchcraft and Wizardry and went on to become a part of The Order Of The Phoenix, the secret organisation created by Albus Dumbledore to fight against Voldemort and his army of Death Eaters – which could provide some potentially exciting storylines fans haven't been exposed to before.
Those familiar with the whole saga will also know that Lily had an interesting, unrequited romance storyline involving well-known character Severus Snape throughout her academic years which could also be a potential subject that the play touches upon.
The confirmation of the play comes just a day after Rowling released a piece of writing which delved into the origins of the Dursley family's strong dislike towards their nephew and how it stemmed from their disdain towards Petunia's sister Lily and her partner James being a part of the wizarding world, and then eventually one particular quarrel between the two couples that ended their relationship for good.
The link between these two announcements further suggests that the play could centre on the beginnings of Harry's parents relationship and detailing their time spent together.
Next year is looking to be a big one for Harry Potter fans, as Rowling is simultaneously working on bringing her 2001 book Fantastic Beasts And Where To Find Them to the big screen. Oscar winner Eddie Redmayne has already been confirmed as lead character, magizoologist Newt Scamander, and producers are reportedly in talks with The Perks Of Being A Wallflowers Ezra Miller about coming aboard to co-star.