BoJack Horseman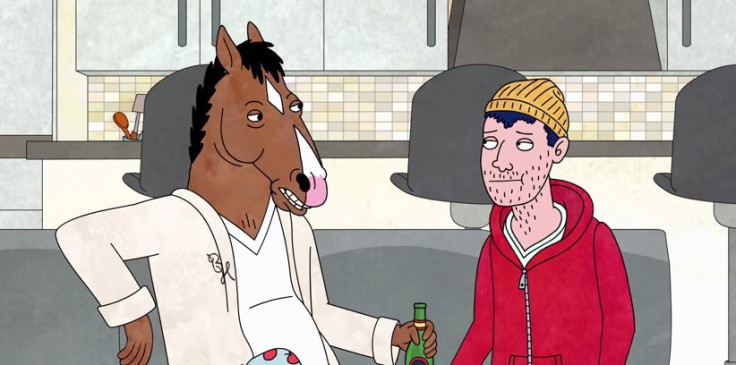 Will Arnett, Amy Sedaris, Alison Brie and Aaron Paul all lend their voices to this adult-humoured cartoon comedy about a horse-turned-washed-up actor who decides to write a memoir after years of struggling to come to terms with his non-existent career.

Arrested Development star Arnett plays horse Bojack who went from being television's best-loved personality of the 90s as the star of fictional show Horsin' Around, but now spends his days lounging about in his dressing gown, trying to get jobs, chatting up women and generally moaning about life.
Much like Family Guy, it's not so unusual to have talking animals interacting with the humans of the show as if it were completely normal. Sedaris' character Princess Carolyn, Bojack's agent, is a cat that often wears heels and loves a good cardigan and Brie's Diane, despite being human, has a Ray Ban-wearing golden retriever boyfriend called Mr. Peanutbutter. And of course, Bojack himself is a Hollywood horse!
Okay, so the whole premise can sound a little weird at first but when it comes to the humour it's slightly darker tone and incredibly dry, often crass gags keep it from entering the realms of silliness. It's all very much about the dialogue in Bojack Horseman and despite its appearance, it's certainly not like The Simpsons where a lot of the scenes feature more slapstick-like comedy.
Watch this if you enjoyed: Bob's Burgers, South Park, Arrested Development, Regular Show, Archer, Family Guy
Available on Netflix UK and US.

Hector And The Search For Happiness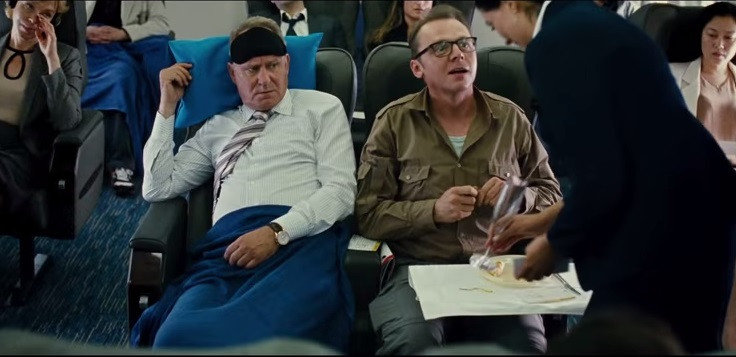 Hector And The Search For Happiness can't help but bear a strong resemblance to 2013's The Secret Life Of Walter Mitty, due to it's similar subject matter and feel-good sentimentality. However it's not so much about finding a lost photograph and more about finding yourself.
For some it may come off as sickly sweet, whereas other viewers may fully embrace its heart alongside its more emotional and occasionally sad scenes, as it covers a multitude of everyday thoughts and worries, including relationship problems, as well as mental illness, work mentality, travel and personal satisfaction.
It features a whole host of great actors including Toni Collette, Stellan Skarsgård, Rosamund Pike and Simon Pegg as the title character, who each add their own little quirks and different personalities to create all kinds of tones and moods throughout the film.
Watch this if you enjoyed: The Secret Life Of Walter Mitty, A Long Way Down, St. Vincent, This Is Where I Leave You, Chef, Robot & Frank
Available on Netflix US.
Peaky Blinders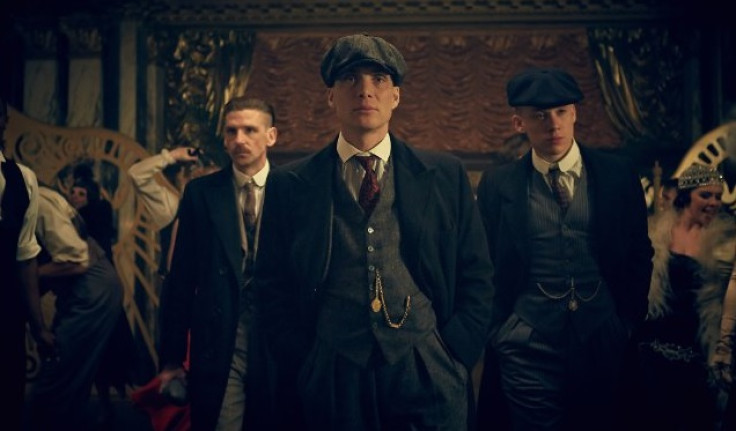 Based on the real-life criminal gang who earned themselves the name the Peaky Blinders, due to the fact that they sewed razor blades into the peak of their flat caps, with the intention that they could use them as weapons if needed when they were out and about.
Set in Birmingham during the aftermath of World War I, the group is lead by dangerous boss Tommy Shelby, played by Cillian Murphy.
Aside from its well-written and gritty storylines, the brilliance of Peaky Blinders stems from the plethora of great actors it has featured across its existing two seasons. As well as Murphy, the series stars Harry Potter's Helen McCrory, Paul Anderson and Edge Of Tomorrow's Charlotte Riley. Relatively unknown Joe Cole, whose previous works include Skins and A Long Way Down, is also one of the highlights within the show.
Additionally, Mad Max: Fury Road actor Tom Hardy made a guest appearance in five episodes during the second season (and has rumoured to be returning come series three).
Set in 1919, the costuming is also quite impressive throughout the drama. The real Peaky Blinders gang were very particular about their look as a group, distinctively all wearing peaked caps, cravats and bell-bottom trousers, and this dedication to unity and clothing is definitely something that's carried over into the visual style of the series.
Watch this if you enjoyed: Mad Men, Boardwalk Empire, True Detective, The Americans, Fargo, The Knick, Luther, Penny Dreadful
Available on Netflix UK.
101 Dalmatians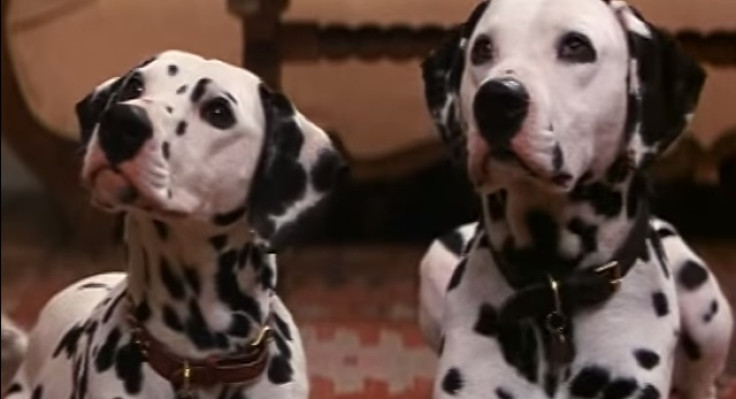 Disney and dogs? There's not much more you really need to know about the live-action version of 101 Dalmatians that will make you want to watch it even more than you already do now that we've mentioned it, other than us telling you "yes, it really is as good as you remember".
Chances are you're familiar with the story, but if for some unusual reason you have no idea, 101 Dalmatians centres around the Dearly family and (initially) their two pet dalmatians, Pongo and Perdy. Newly married couple Roger and Anita are very content in their new life together and are both thrilled when Perdy gives birth to 15 puppies.
However, when Anita's boss at the fashion company she works for, Cruella De Vil, finds about the new additions to the Dearly family, she becomes hell-bent on stealing them, intending to make herself a black and white spotted fur coat out of them.
Using her henchmen Horace and Jasper (Hugh Laurie and Mark Williams), De Vil succeeds in taking the puppies from their home which leads to Pongo, Perdy and the dogs and other animals they encounter along the way to help them reclaim their children.
Glenn Close's portrayal of menacing De Vil is undoubtedly one of the film's greatest aspects, and some of the scenes involving the trained animals are brilliantly comical but it is Laurie and William's bumbling, hapless assistants that really steal the show, with their physicality and humour in every scene. It's worth watching just for them, we promise.
Watch this if you enjoyed: 101 Dalmatians (animated version), Beethoven, Babe, Snow Dogs, The Rescuers, The Aristocats, Oliver & Company
Available on Netflix US.
Aileen: Life And Death Of A Serial Killer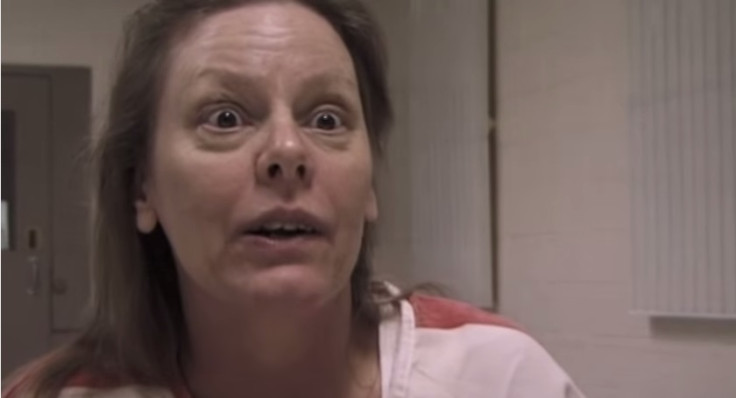 You have to have a certain disposition to want to watch, and even strangely enjoy, a documentary of one of the US's most infamous serial killers. But if you do find yourself fascinated by that world, then Aileen: Life And Death Of A Serial Killer is the recommendation for you.
Fairly straight-forward and unbiased in its telling, it is almost solely comprised of real-life interviews with Aileen Wuornos, the highway prostitute who was executed in 2002 following her conviction for killing seven men in the state of Florida, herself to enable the viewer to make up their own opinions about the cases, her crimes and in general the legality of the death penalty in the US.
This instalment even includes filmmaker Nick Broomfield's testimony at Wuornos trial.
Watch this if you enjoyed: The Jinx, Cropsey, Monster, Confessions Of A Serial Killer - Jeffrey Dahmer, Zodiac, Into The Abyss
Available on Netflix UK.