Just days after the news was announced by Marvel and Sony, director Ron Howard has come out in full support of Tom Holland being cast as Spider-Man.
Speaking to BBC Radio 5 Live, he said Holland will "bring humanity, heart, humour and energy to his version of Peter Parker".
"Tom's young, incredibly agile and fit. He's also very accessible and very relatable. He's one of us and has tremendous skills as an actor," the Apollo 13 director said.
Teenager Holland comes from a dance and performing arts background. Between 2008 and 2010 he starred in the London production of Billy Elliot, where he alternatively played both the title character and best friend Michael, something the 61-year-old A Beautiful Mind producer believes will help him.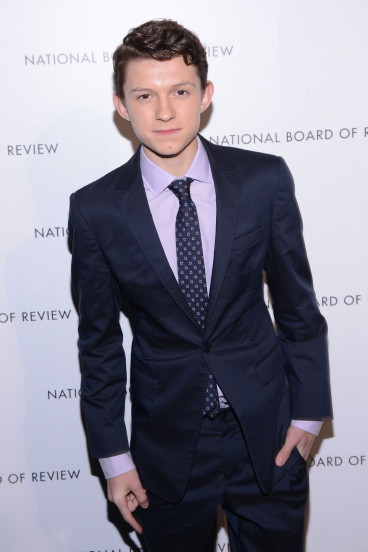 "I really do feel that the training that he gained through Billy Elliot has served him well," Howard continued. "He's incredibly disciplined and at the same time he's full of fun, full of life and really enjoying the experience."
The Happy Days icon didn't stop there however. He went on to describe Holland as "very down-to-earth [and] very hard working" and someone who has "a great, great work ethic, especially for somebody his age, but a great sense of fun".
He was then quick to state: "I feel like he cares a lot about what is possible with a scene and a character, and he's willing to give everything that he's got to try to fulfil it."
When asked whether Holland will be able to deal with the pressures of portraying the widely recognised and well-loved character to Marvel's dedicated fanbase, Howard compared his situation to one that he had been involved with before with a big name star.
"A friend of mine that I directed many times in comedies, Michael Keaton, suddenly found himself as Batman and people doubted whether he'd be good," he recalled. "Fans were up in arms and so forth... and Keaton turned out to be stunning, and many people's favourite of all time. Tom will face some of that, but he's got his feet on the ground and a good sense of how the film industry works as a business and he'll handle [it] well."
"He'll also give a very good performance," he concluded. "I'm confident of that. He's a great young talent and he also has the attitude to maximise all of his potential. I'm very excited for him."
Howard has recently worked with Holland on upcoming movie In The Heart Of The Sea, which is loosely based on the the novel Moby Dick. It also stars Chris Hemsworth, Cillian Murphy and Brendan Gleeson.