It's not news to the members of the Harry Potter fandom that the Dursley family have always possessed an obvious hatred towards their nephew, The Boy Who Lived, but according to an article recently written by J.K. Rowling, it wasn't just the wizard side of things that bothered the uppity family.
On her popular website Pottermore, she begins by describing Uncle Vernon and Aunt Petunia as "reactionary, prejudiced, narrow-minded, ignorant and bigoted"; qualities that Rowling divulges are her "least favourite things".
"Vernon was apt to despise even people who wore brown shoes with black suits," she said of the character, played in the movies by the late Richard Griffiths.
But their lifelong disdain wasn't just down to clashing personalities however as the 49-year-old author writes that the feud actually derived from a quarrelsome dinner shared by the Dursley parents and Potter's mother and father, James and Lily, when they were in their final year at Hogwarts.
"James was amused by Vernon, and made the mistake of showing it," she said of the make-believe evening. "Vernon tried to patronise James, asking what car he drove. James described his racing broom.
"Vernon supposed out loud that wizards had to live on unemployment benefit. James explained about Gringotts, and the fortune his parents had saved there, in solid gold. Vernon could not tell whether he was being made fun of or not, and grew angry.
"The evening ended with Vernon and Petunia storming out of the restaurant, while Lily burst into tears and James (a little ashamed of himself) promised to make things up with Vernon at the earliest opportunity."
Rowling then goes on to reveal how the foursome never got over that particular evening, which led to the Dursleys' later refusal to come to James and Lily's wedding.
She then added: "Uncle Vernon's dislike of Harry stems in part, like Severus Snape's, from Harry's close resemblance to the father they both so disliked."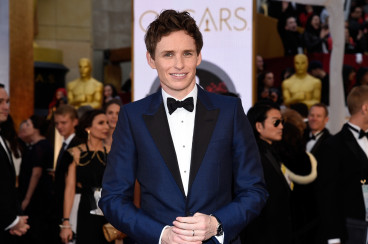 The author also confessed to Pottermore users the reasons why she came to name the infamous, fictional couple Vernon and Petunia, saying that the former was simply "a name I never much cared for" and the latter "the name that I always gave unpleasant female characters in games of make believe I played with my sister, Di, when we were very young".
Additionally, Dursley was inspired by a town of the same name in Gloucestershire, not far from where the writer was born.
Fans of the series will be pleased to know that Rowling will revisit the Potter universe yet again, to produce and pen the script for the upcoming spin-off Fantastic Beasts And Where To Find Them, which is set to star Oscar-winning actor Eddie Redmayne and Katherine Waterston. The film will hit cinemas in November 2016.