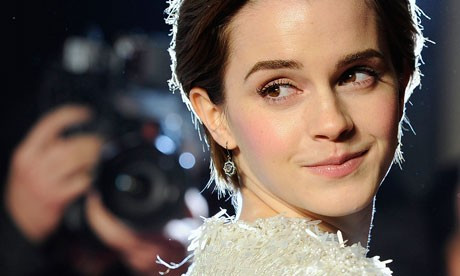 Harry Potter star Emma Watson has announced that she is quitting the fashion world to concentrate on her acting career.
The 22-year-old British actress, who has fronted campaigns for Burberry and cosmetic company Lancome, admitted that she has chosen to cut ties as she no longer wanted to be a part of such a "full-on" industry.
Watson, who rose to fame playing Hermione Granger in the Potter films, said: "It was fun when I was younger, but I don't think it will be quite as much part of my future, honestly.
"Now that I know acting is the thing I want to do, that's more where my passion is and my focus is," she told entertainment sitontactmusic.com.
"I still find fashion very interesting, but it's quite full-on. I am finding more and more that I don't want to wear a dress and heavy make-up. I want to wear jeans more. It's quite intense to do it all the time," she added.
The blonde beauty's desire to leave the fashion world comes just weeks after it was revealed that she would be returning to America's Brown University next semester.
It will be her third attempt to get her English degree after first enrolling at the Ivy League Rhode Island campus in 2009.
"Emma is planning on returning to studies in January," her agent told MailOnline.com.
She managed to complete two years at University before taking time off to complete film projects.