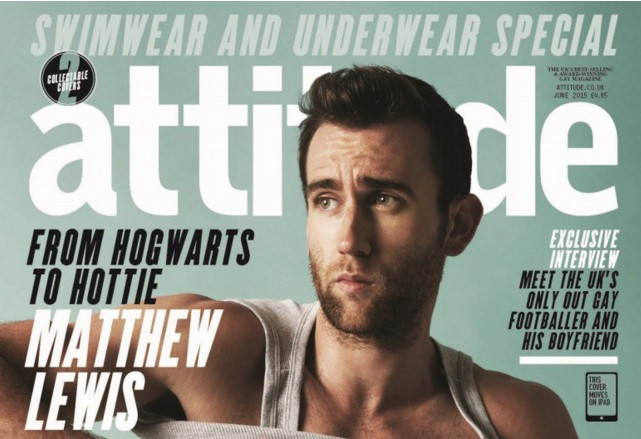 His raunchy magazine shoot left many spellbound, but former Harry Potter star Matthew Lewis's magistrate mum was less than impressed by the pictures in his pants.
The 26-year-old who played Neville Longbottom in the films based on the JK Rowling books, said he "got stick from everyone" after he posed in a pair of briefs on the front page of Attitude magazine earlier this year.
His transformation from child star to adult pin-up went viral was even picked up on by Harry Potter creator and author, JK Rowling.
"I will always support you whatever you want to do, Matthew," she tweeted at the time. "Now go put some clothes on."
But it was Lewis's mum who was the most embarrassed because "she had no idea it was on the internet," he said. He added that when his magistrate mum went to court, her colleagues had shown her the pictures and asked if she'd seen them.
"I got stick from everyone," he said, but he praised the photographer for doing a wonderful job.
"I've done it now, I don't have to do it again," he said.
Lewis has just finished filming Me Before You, in which he plays the jealous boyfriend of Game of Thrones heroine Emilia Clarke - who had some male grooming advice for her co-star. While Daniel Radcliffe and Emma Watson have gone on to play high profile roles, Lewis has taken on supporting roles.
However, he has just completed filming Me Before You in which he plays a lead role, the jealous boyfriend of Game of Thrones heroine Emilia Clarke. Based on the romantic 2012 novel of the same name by Jojo Moyes, it centres around a rich man left disabled by a car accident and the relationship he develops with his carer.