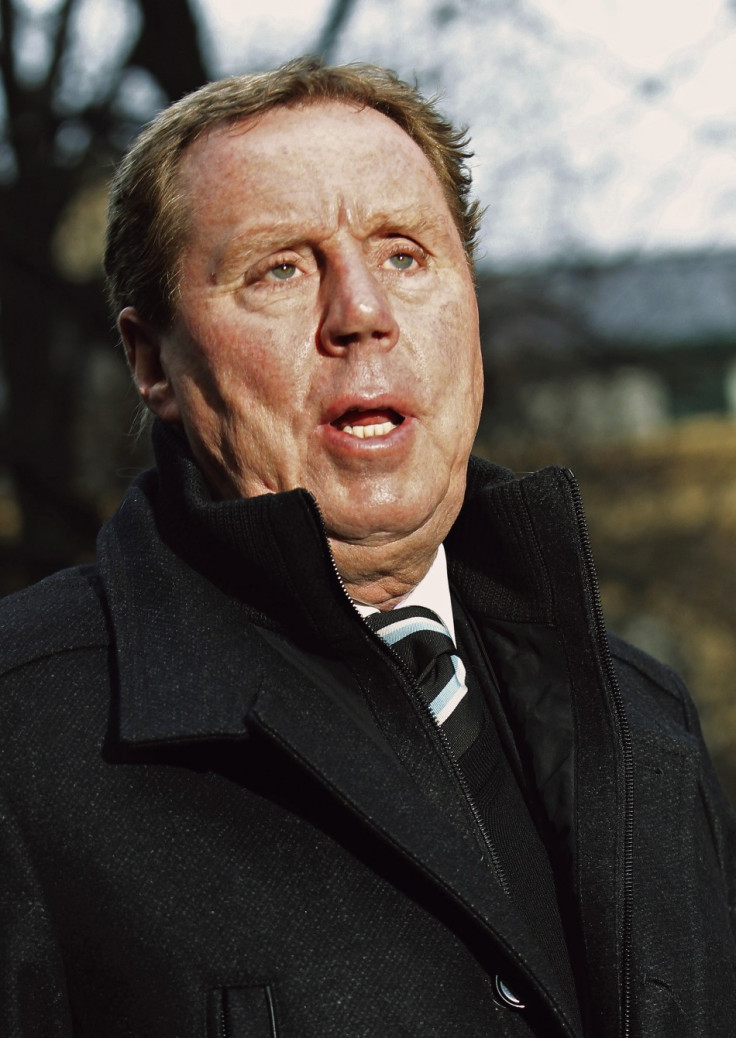 Tottenham manager Harry Redknapp told a Premier League inquiry in 2006 that he was "sick and tired" of slurs on his name, Southwark Crown Court has heard.
Transcripts were read out from an interview conducted by the Quest Inquiry - which investigated illicit payments in football between 2004 and 2006 and was led by Lord Stevens - in November 2006, in which a friend of Redknapp's allegedly suggested he was being victimised "because you are called Harry and have a cockney accent."
According to the Daily Telegraph, the court heard transcripts of Redknapp's friend, saying: "I can't believe it is always you. It is because you are called Harry and have a cockney accent."
Redknapp subsquently responded in the transcript: "I'm sick and tired of it. No one is more of a fan of the game than me, my son is a player.
"If there is any mud to sling, I seem to be on the end of it. You can look anywhere you want. No one will find anything on me. There is nothing in the world on me."
Nigel Layton, the former Managing Director of the Quest Inquiry who interviewed Redknapp on at least two occasions, told the court that Redknapp had voluntarily handed over details of his offshore bank account, despite having "no powers" to compel the former Portsmouth manager to do so.
In evidence provided by Layton, he suggested Redknapp, who is accused of receiving "bungs" from former Portsmouth chairman Milan Mandaric while he was manager at Fratton Park, willingly informed Quest about the Monaco bank account in the name of "Rosie 47" - a combination of his pet dog and the year of his birth.
Earlier on Tuesday, the prosecution had alleged that Redknapp did not tell his accountant or bank about an account in the tax haven of Monaco, and John Black QC claims Redknapp "was feigning almost complete ignorance of its existence" during the Lord Stevens enquiry.
According to the Daily Telegraph, Redknapp's revelation was allegedly followed up by a fax to Quest, from Mandaric, explaining that he had made a payment to the 64-year-old Portsmouth boss for "football success".
The BBC claim the prosecution, led by John Black QC, began Wednesday's hearing by claiming the statements given by Redknapp and Mandaric about "Rosie 47" were "contradictory" and "inconsistent". Mr Black allegedly asked jurors why the current Tottenham manager, who is the leading candidate to succeed Fabio Capello as the next England boss, would open a bank account using the name of a pet rather than his own.
Mr Black told the court: "At the heart of the Crown's case is the fact that no tax was paid. Both payments were employment related and were therefore taxable."
The BBC suggest Southwark Crown Court were played a taped interview of Milan Mandaric, conducted by journalist Rob Beasley, that suggested the money paid into the aforementioned bank account were indeed not football related.
"Why would I give Harry £100,000 when he got a million for being promoted." Mandaric told Beasley.
In the same interview, Beasley, formerly of the News of the World, is alleged to have asked why no tax was paid on the money when it returned to the UK, to which Mandaric responded: "He's not one of the most efficient guys."
Redknapp and Mandaric deny two counts of cheating public revenue.
The first charge alleges that Mandaric paid £93,300 into a bank account opened by Redknapp in Monaco, in order to allegedly avoid paying income tax and national insurance between April 1, 2002 and November 28, 2007.
The second charge is for the same offence between May 1, 2004, and November 28 2007, when a sum of £97,000 was allegedly paid by Mandaric into the aforementioned Monaco bank account.
The trial continues.