Harry Styles and Kendall Jenner's relationship seems to be hotting up.
The young couple were spotted together on a romantic ski break in the cosy resort of Mammoth, California.
19 year-old Styles and Jenner were apparently making up for lost time, having been apart for three weeks due to their conflicting work schedules.
Fans who witnessed their most recent assignation took photos with the couple and posted them on Twitter.
Allie Connolly, posed with the pair in a snowboard shop, writing: "Casually hanging out with Kendall Jenner and Harry Styles. #dying."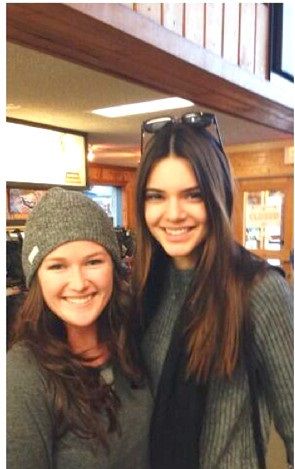 The make-up free Keeping Up With The Kardashians star, who was dressed in a thick grey sweater, smiled happily for a selfie.
Wearing a red plaid jacket over a black hoodie and a green beanie, the always stylish Styles posed for a second pic with the fan.
Connolly was however subject to a tirade of jealous abuse from 1D fans who accused her of being part of an elaborate publicity stunt.
Writing on Twitter she said: "Now I have 14 year olds telling me that I was paid to make this a publicity stunt. Yep, you caught me hahahah."
Known for his flirtatious manner, there have been reports linking Harry to British models Cara Delevingne and Daisy Lowe.
It was this time last year that Styles was spotted skiing with Taylor Swift in Utah.
Neither Jenner nor Styles have confirmed they are dating.