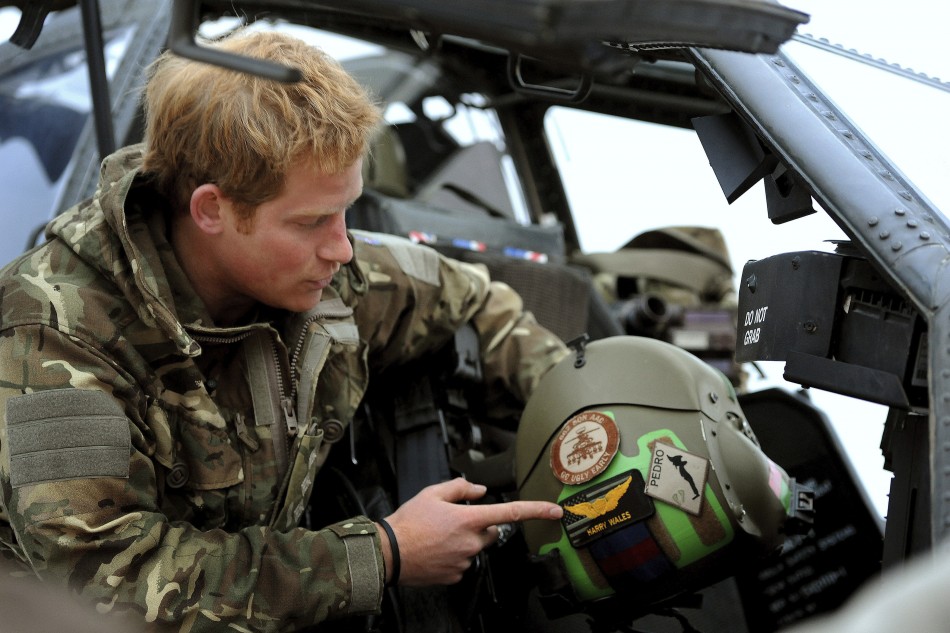 Prince Harry has told the press that his sister-in-law Catherine, Duchess of Cambridge will need protection from media invasion during her pregnancy.
The Prince, or Harry Wales as comrades called him during his five-month-long tour of duty in Afghanistan, spoke of his joy at the upcoming royal birth. The new royal baby is expected to arrive in July.
"Obviously I'm thrilled for both of them, it's about time. I can't wait to be an uncle," he told Sky News upon his return from a tour of duty in Afghanistan.
"It's very unfair they were forced to publicise when they were, but that's the media for you. I'm literally very, very happy for him."
The royal pregnancy was annouced after Catherine was spotted arriving at a clinic in Marylebone for morning sickness treatment last month.
Harry has spoken of his anger at the media's decision to publish naked pictures of him, taken on a mobile phone during his trip to Las Vegas last year. And he believes it is crucial his sister-in-law is treated with greater discretion during her pregnancy.
"I just hope they [the royal couple] and especially Catherine gets the necessary protection given to her as a mum to be, to get the privacy she needs. I hope that's going to happen," he said.
However, he warned of the dangers of modern technology, perhaps mindful of his own experience. "We all know about Twitter, we all know about the internet. That's how it is. Every phone has a camera in it."
On the subject of his own personal life, Harry was tight-lipped. He alluded to the difficulty he faces in meeting a woman willing to take the pressures which fall upon a royal girlfriend.
Calling the act of accepting non-stop attention and scrutiny "a big step," Harry cautioned that finding a significant other was not simple. "If you find the right person and everything seems right, it takes time," he said.
Despite the fact that life at Camp Bastion, Britain's military base in Afghanistan, can be a "pain in the arse", Harry said that his tour has provided some relief from the day-to-day pressures he faces back home, and recommended the experience to his brother.
Harry moaned about modern technology. He said:
"There is a bit of jealously [from William]. He'd love to be out here. I don't see why he couldn't come. Nobody knows who's in the cockpit. Yes they get shot at, but if the guys on the ground are getting shot at, why not us?"