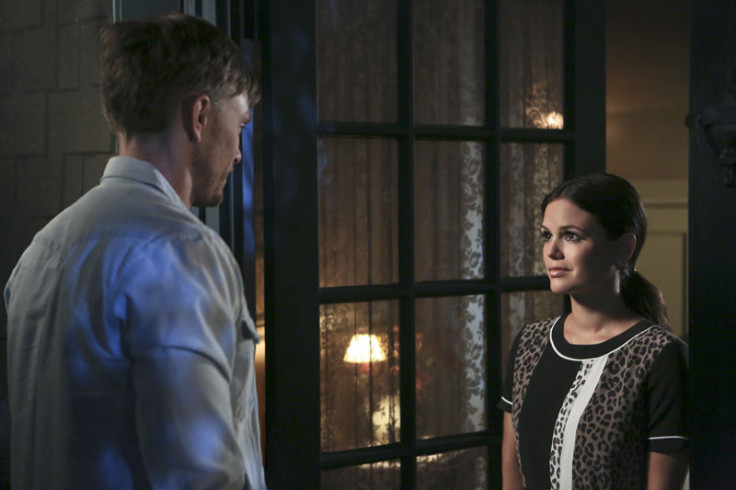 Hart of Dixie season 4's all new episode airs today, 6th February, 2015 at 8 pm on The CW.
Episode 5 is titled, 'Bar-Be-Q Burritos,' which will see Zoe and Wade deal with money issues.
Click here to watch the episode online.
The official synopsis reads as follows:
After making a long list of things to do before the baby arrives, Zoe (Rachel Bilson) and Wade (Wilson Bethel) realize they need to earn more money. Trying to keep Zoe from getting stressed out, Wade lies to her about how great the Rammer Jammer is doing. In an effort to bring customers back to the Rammer Jammer, Wade secures a surprise musical performance. Meanwhile, Lemon (Jaime King) and Lavon (Cress Williams) are trying hard to move on with their lives, but when they run into each other at a Singles Hoedown, they realize it might be easier said than done.
Executive producer Leila Gerstein talks about what to expect in the episode in a new promo video.
The video starts with Zoe and Wade discussing things that need to get done before the baby arrives.
"Zoe and Wade, now that everyone knows they are together, and they are having a baby, they made a list of everything they need to get done, but they hit a road block," she teased.
The video cuts to Zoe and Wade finding out that they have no customers at Rammer Jammer and that the Pritchett sisters' food truck is ruining their business.
Everyone in Bluebell is going crazy about the new Burritos, so Zoe and Wade have to come up with a plan to get people back to their restaurant.
Gerstein also teases the story ahead for Lavon and Lemon, who are going to start this episode in a rut.
"Lemon and Lavon are resolved to not be together because of this Annabeth situation, but things take an unexpected turn," the producer previewed.
Meanwhile, Annabeth needs money, and she realised that George lives on the houseboat that belonged to her ex-husband.
The video shows Annabeth on the houseboat, telling a stunned George, "I need to sell this houseboat."
Watch all the promo videos here: