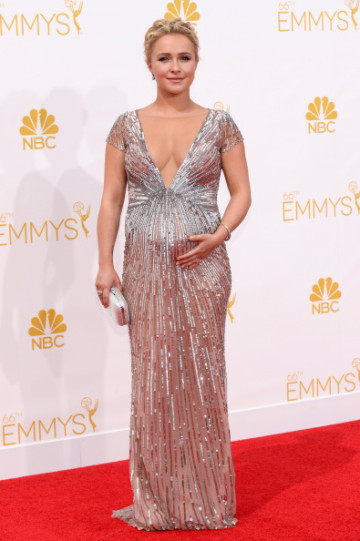 US TV star Hayden Panettiere has reportedly split from her boxer fiancé Wladimir Klitschko.
According to gossip site Celebrity Laundry, the couple, who are expecting their first child together, have called off their wedding following a string of blazing rows.
The site states that their relationship has been on the rocks for a while and that the heavily-pregnant star was recently spotted looking "uncomfortable and miserable" on the beach.
The rumour mill first went into overdrive after a report in the latest edition of OK! Magazine alleged that Panettiere's unpredictable hormones were making her difficult to be around.
"The very pregnant Nashville star and her fiancé have been at each other's throats for months. The conflict has been caused in part by Hayden's physical discomfort," a source told the publication.
"She's really ballooned, her hormones are raging, and Wladimir is just tired of her nagging him. At this rate their wedding might never actually happen."
Panettiere and Klitschko, who have been dating on and off since 2009, announced their engagement in October last year.
Back in August the former Heroes star confirmed she was pregnant in a video for her ALS Ice Bucket Challenge.
"I accept my ALS Challenge. I renominate Kacey Musgraves - you're not getting out of this, Wladimir Klitschko and my unborn child," Panettiere told the camera before Nashville co-star Derek Hough poured the chilly water over her head.