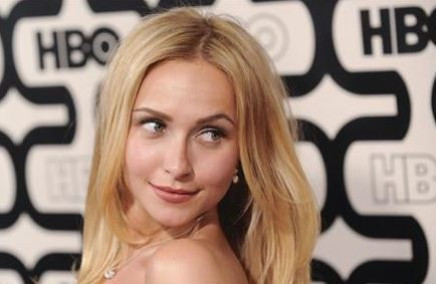 American actress/singer Hayden Panettiere has confirmed she is engaged to Ukrainian boxing champion Wladimir Klitschko.
The 24-year-old actress, who previously refused to comment on the enormous diamond ring on her finger, finally admitted she is set to wed her long-term boyfriend on American daytime chat show Live With Kelly & Michael.
The Nashville star, who appeared with a snake around her neck on the show, initially tried to avoid talking about her relationship status.
"I'm sort of distracted, not just by the snake, but there's a very large diamond ring on your finger. I'm not sure if you want to announce anything ... does that signify anything, is that a promise of something?" host Kelly Ripa asked.
"I mean, I think it speaks for itself... I am [engaged]!" Panettiere replied.
Panettiere and Klitschko began dating in 2009 but split two years later. They reconciled in January and were rumoured to have secretly gotten engaged in March during a trip to Florida.
"Very few people know, and she isn't wearing her ring publicly yet," a source told Us Weekly.
Hayden previously revealed she is ready to settle down and become a mother.
"I don't really have a plan. I've lived a very big life, and I don't feel my age, and I feel like I was born to be a mother," she said.
"Sometimes people speak about [having kids] like, 'your life ends -- you're never going to be able to do anything again!' And I'm like, 'what are you talking about?' Motherhood is the most beautiful, exciting thing, and there's nothing that I feel like I can't accomplish while having children in my life. I would sacrifice having more years of being wherever I want whenever I want for years with my kids."