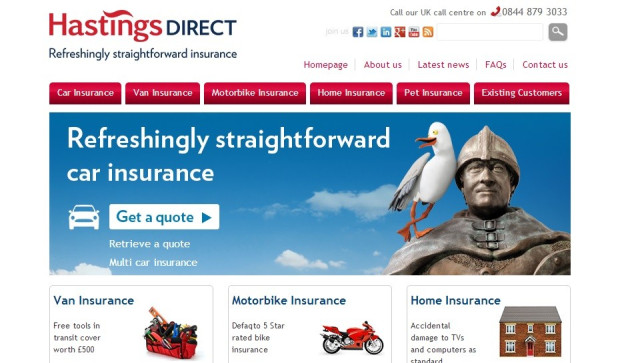 A fast-growing British insurance firm has been targeted by American Wall Street giant Goldman Sachs for investment.
The mega-bank has a Sussex-based firm called Hastings in its sights and is poised to become a major shareholder next week.
Sky News reports that Goldman's private equity division, GS Capital Partners, will invest £150m in the vehicle insurance firm to acquire under 50% of the company.
The deal will earn millions for Hastings founder Neil Utley and push up the value of the company to £720m, it was reported.
Around 1,400 people are employed at Hastings, serving roughly one million customers. The company, founded in 1997, has big plans for expansion, including a bond issue which is expected to raise £420m. It also hopes to treble the number of customers by 2020 to three million.
Leading the customer drive is new chief executive Gary Hoffman - who was boss of Northern Rock when it was in public ownership, after collapsing beneath the weight of toxic debt on its books.
Hastings said earlier: "Hastings is currently in negotiations with private investors as part of the next phase of development of the company."
It is predicted that Hastings could be one of 350 biggest companies on the London stock market if and when it goes public. The company recently said there were no plans to do so at present.