The Hatton Garden jewellery robbery has "ruined lives" and left "grown men in sobs" because they have lost their livelihoods, an insurance worker has claimed.
The gang responsible for raiding jewellery items worth up to £60m ($91m) from 56 vaults at Hatton Garden Safety Deposit Company remain at large.
Rick Marchant from Marchant and Marchant Limited has seven clients who lost at least £2m in the burglary.
"These aren't extremely wealthy people, for a lot of them their livelihoods have gone," he told the BBC.
"All of us might be forgiven for thinking how audacious, how clever, but what [the gang has] done is ruin the lives of many people within the Hatton Garden jewellery quarter.
"I have been told by individuals I have interviewed that they have had friends and colleagues who work in the quarter with them, grown men, hardened dealers, in sobs – [they] don't know what to do because of course some haven't insured at all."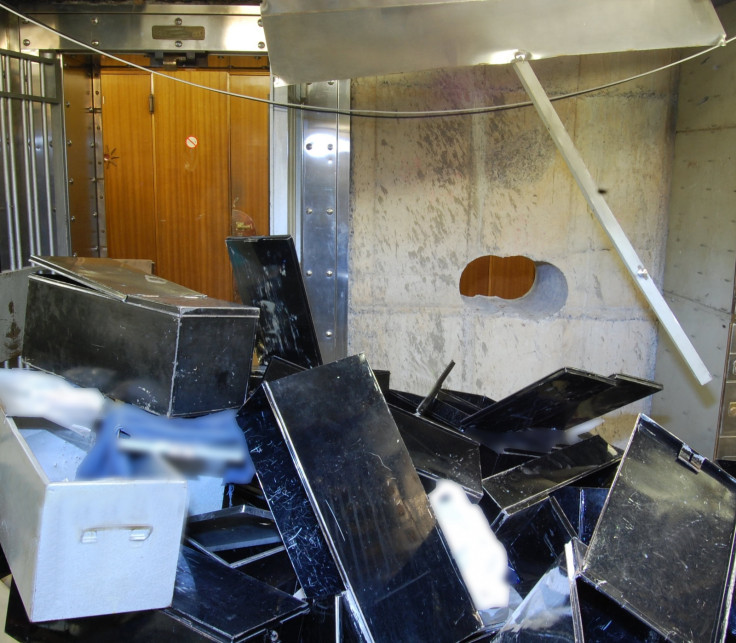 He added: "Their view was it is in a safety deposit box – the key word is safety – it should be OK and of course they have lost everything."
Police are offering a £20,000 reward for information to help arrest and convict the masked thieves who entered the building on Thursday 2 April. They managed to gain access to the security boxes after drilling through the 6ft (2m) thick vault door after disabling one of the lifts and abseiling down the lift shaft to reach the basement.
Police were notified of the break-in shortly after midnight on Friday after their computer system set off the intruder alarm. But it was deemed by police as not necessary to respond to.