A criminal mastermind known as the "King of Diamonds" could a potential suspect behind Britain's biggest diamond heist, a former detective chief superintendent has claimed.
The man captured on CCTV wearing a Panama hat following a £13m ($19m) diamond raid at a Graff Knightsbridge store in London in 2007 "cannot be ignored" as a suspect to the Hatton Garden Safe Deposit company's raid over Easter, Barry Phillips told The Sun.
"This was a very slick operation and the role of the draftsman [planner] was vital to get the detail exactly right," Phillips said. "There simply aren't that many faces who could have done it."
Phillips, who now chairs the Met's Flying Squad Association, which is responsible for investigating bank heists and robberies, added: "There are less than a handful of villains left knocking about who could have acted as the draftsman for this caper... you cannot ignore the Graff fella."
The mysterious figure and his accomplice were never caught. It was said they entered the store from a chauffeur-driven Bentley. Until this day, the 2007 raid remains unsolved. However, a 16-carat yellow diamond stolen in the robbery eventually turned up at Hong Kong pawn store and was valued at £1m, according to the Daily Mail.
The mysterious criminal was later linked to another Graff diamond store raid in New Bond Street in 2009 where £40m gems were stolen.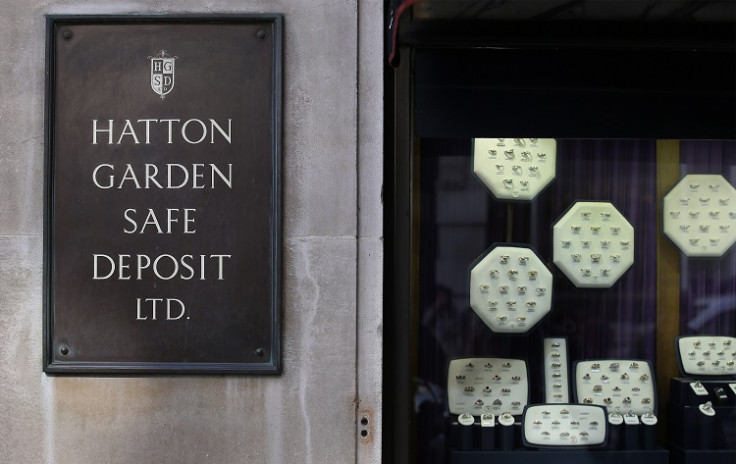 A Met spokesman refused to comment on the speculation surrounding the "King of Diamonds" as a potential lead to the Hatton Garden robbery but said all inquiries were being "fed through to investigating officers".
Forensic officers continue to scour the scene for clues to what might amount to Britain's biggest heist. It is believed gems estimated at £200m, ($298m, €275m) could have been stolen over the Easter weekend.
On April 8, police confirmed the thieves plundered up to 70 vaults belonging to wholesalers involved in the diamond and gold trade as well as some Premier League footballers.
"Players have almost unlimited spending power and love to outdo each other with extravagant purchases, especially where jewellery is concerned. It's only natural they would go to the renowned craftsmen of Hatton Garden to place their orders," a source told Sky News.
Victims of the incident have not been informed at this stage while forensics are still being carried out.
One unconfirmed report said the thieves could have been waiting until late on 2 April until staff left the building for the Easter weekend. They then abseiled down a lift shaft, disabled the alarm system before cutting through to the vault door.
"How did the alarm system not go off? They must have had inside information. I heard that they got in through the lift shaft," one jeweller told the Daily Mail.
A security guard was said to have been alerted on 3 April when an alarm went off but failed to check inside the safe.