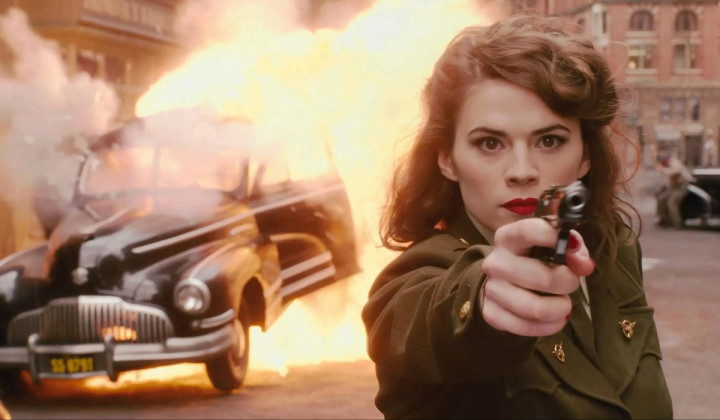 Hayley Atwell will be appearing in both of Marvel's big summer blockbusters next year now that a role in Ant-Man has been confirmed.
Her return as Agent Peggy Carter has been confirmed in a casting call (via Project Casting) looking for a stand-in for the British actress.
"Casting directors are looking for an actor to work as a stand-in for the actor Haley Atwell. Haley Atwell is 31, 5'7 and 112 pounds," reads the call.
Her appearance falls in line with rumours that there would be a flash back sequence in the film with Carter and both a young Howard Stark (Dominic Cooper) and Hank Pym, the older version of whom will be played by Michael Douglas.
Atwell was also spotted in the recent Avengers: Age of Ultron trailer alongside Chris Evans' Steve Rogers, aka Captain America, in another flashback scene.
For a character that didn't seem to have much of a future after her love interested Rogers was frozen and woke up in the present day at the end of Captain America: The First Avenger, Agent Peggy Carter and Atwell have done quite well for themselves.
She starred in a Marvel One-Shot short film which in turn prompted a TV series about the character to air next month. She appeared in Captain America: The Winter Soldier, and as reported she's set to appear in both of Marvel's 2015 movies.
'Ant-Man' will be released on 17 July 2015.