HBO's Watchmen series has been commissioned - Could it be the next Game of Thrones?
Damon Lindelof opens up on the show's writers room.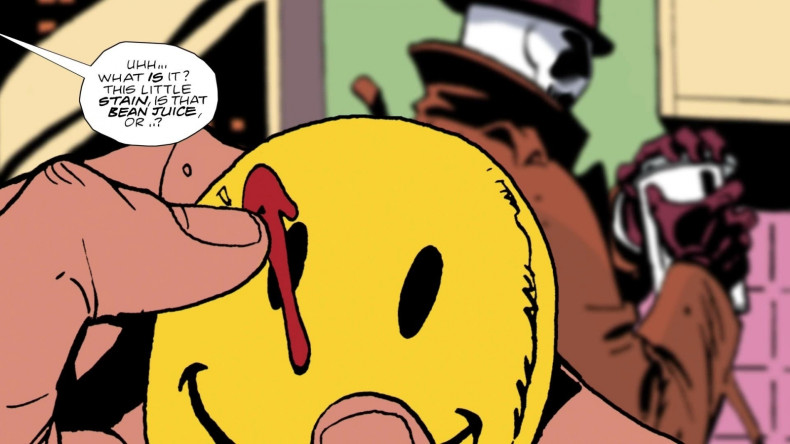 Heavyweight TV network HBO is moving forward with a new superhero series, adapting Alan Moore and Dave Gibbons's seminal graphic novel Watchmen for the small screen. The project will be led by Lost's Damon Lindelof.
Earlier this year The Hollywood Reporter broke news that Lindelof was developing a take on the DC comics, and now confirms that HBO has ordered a pilot and commissioned scripts for a potential series.
Published in 1986, Watchmen is a parody of superhero tropes that deconstructed the genre to tell a Cold War-era story about the nature of good, evil and vigilantism in an alternate history where superheroes were outlawed.
The story was adapted for the big screen in 2009, with Zach Snyder at the helm, Jackie Earle Haley as Rorschach, Patrick Wilson as Nite Owl, Malin Akerman as Silk Spectre, Billy Crudup as Dr Manhattan, Jeffrey Dean Morgan as The Comedian and Matthew Goode as Ozymandias.
Celebrating the opening of the show's writer's room, Lindelof shared a snap on Instagram showing the base of a retirement trophy given to the original Nite Owl before Wilson's Daniel Dreiberg takes up the role.
He captioned the photo with: "Day One."
A long-term fan of the comics having read them as a child in the 1980s, Lindelof has spoken fondly of Moore's tale in the past. "From the flashbacks to the nonlinear storytelling to the deeply flawed heroes, these are all elements that I try to put into everything I write," he told Comic Book Resources in 2009.
Lindeolf's name will send shivers up the spines of some Watchmen fans thanks to his major roles in contentious TV series Lost and critically-panned films like Star Trek Into Darkness and Prometheus.
Quietly however, he's rebuilt his reputation as creator and showrunner of HBO mystery series The Leftovers, which aired its third and final season earlier this year.
Watchmen has endured as an iconic one-off story in the world of comic book superheroes... that is, until DC Comics published a prequel series in 2012 without the input of Moore and Gibbons. The Watchmen world of characters were also introduced into the same world as Superman, Batman and other DC heroes in 2016 as part of the company's Rebirth reboot.
While still not quite a certainty, for HBO a Watchmen series would be another potential long-term replacement for Game of Thrones once the incredibly popular series ends in 2019. Westworld, which debuted last year, is another series the network will be pinning its hopes on.