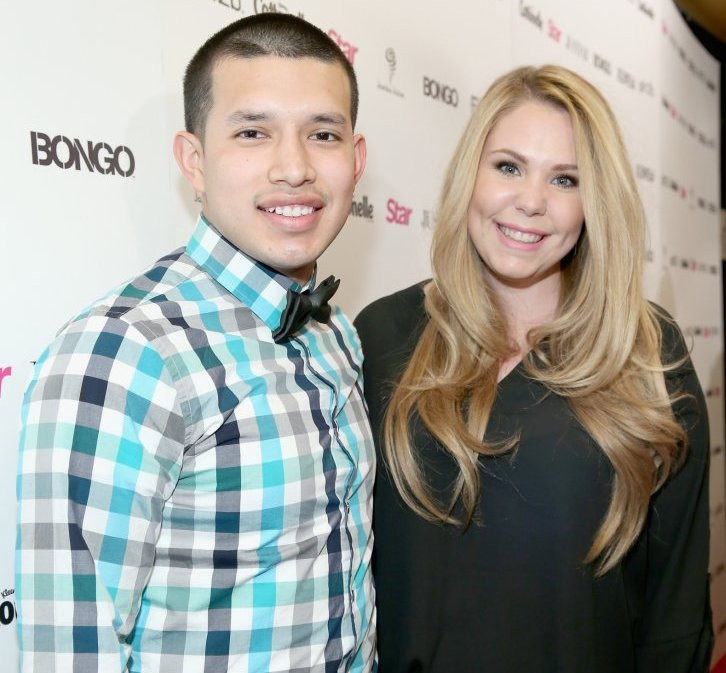 Teen Mom 2 star Kailyn Lowry has opened up about having her third child to her ex Jo Rivera, on this Monday's episode of MTV reality series.
Lowry spoke to Rivera about her secret pregnancy and revealed her unwillingness to share the news with ex-husband Javi Marroquin, from whom she filed for divorce in December 2016 after three years of marriage.
She told the father of her son, Issac: "I'm going to start filming about being pregnant. I don't want to talk about it, but I'm seeing all the s**t Jenelle [Evans] has gone through having three kids with three people and it's going to get out anyway."
"So I might as well tell my story and be transparent about it, so the truth is out there and not rumours and assumptions," she added.
While she told one of her exes, Kailyn admitted she is "afraid" to share the news with Javi. She said in the episode: "I'm afraid he will try to sell it...sell the story," adding that he is "unstable".
Although Rivera was supportive, he expressed concern over the secret baby's father being part of her other children's lives. He told the expecting mum: "I think you did not take your time here. You should've been more patient."
Lowry then shared her concerns over her fertility issues and that she may never be able to get pregnant again, which was why she rushed into her third pregnancy. A producer from MTV asked if they used any form of birth control, to which she answered: "OK, so from both of us, it was not planned and not prevented. He's a big boy, he knows how to pull out."
Unlike, Rivera, his fiancée and the mother of his daughter, Vivi, had strong opinions on the 25-year-old's third pregnancy. Vee said: "She should've just been by herself for a while. It's not just her life, she's affecting everyone. She's brought all of us down. She's doing all this s**t. Like, what the hell is she thinking?"
Vee continued: "It's aggravating and it's hard for me to sit here and defend someone like that. I can't defend you when I don't agree with you and I don't like any of the decisions you're making. I don't want my daughter looking up to someone like that."
Rivera didn't disagree with his fiancée and concluded by saying: "The only thing I can do is be as supportive as I can."