Greek police are investigating after the head of the consular department at the Russian embassy was found dead in his flat in Athens. Andrey Malanin had failed to report for work on Monday 9 January and when a member of the embassy's staff visited his home he was found dead on a bedroom floor, say reports.
The 55-year-old was head of the consular section, according to the embassy's website. An anonymous police source told the Reuters news agency that there was no evidence of a break-in.
The Greek news website Proto Tema said Malanin's colleagues, accompanied by police, attended his address when he failed to answer his phone. When they went to the apartment, in a heavily guarded street, the door was found to be locked from the inside.
"At first sight, we are talking about natural causes," the police official said, according to Reuters. He added that authorities are awaiting the coroner's report.
The BBC reported that initial signs suggested that Malanin died of natural causes, but police were still investigating the death. Officers added that the body had no visible injuries and there had been no obvious break-in at the apartment.
Russian officials have confirmed the consul's death and it has been reported that a police murder unit will examine Malanin's death because of his high-profile status.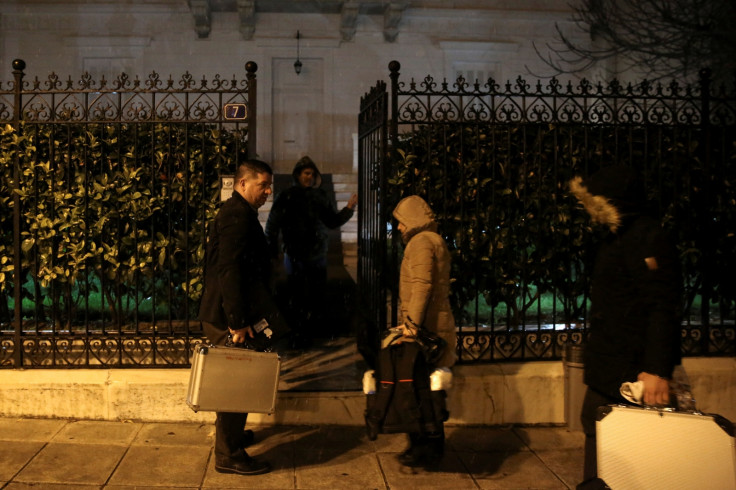 Malanin's death follows the assassination, in December 2016 at an art exhibition in Ankara, of Russia's ambassador to Turkey, Andrey Karlov. The 62-year-old was shot dead by a black-suited gunman who was reportedly shouting "Aleppo" and "revenge".
The suspect was identified as 22-year-old riot police officer, Mevlut Mert Altintas, and Russian President Vladimir Putin vowed to step up the country's efforts against terrorism following the assassination, saying the shooting was a "provocation" aimed at sabotaging the improving Russia-Turkey relationship.
Images of the suspected killer holding a handgun next to the Russian diplomat's body lying on the floor surfaced online following the incident.