Headless body found in reservoir identified as remains of murder victim Sandra Bowen
Michael Bowen was convicted of Sandra's murder in 1998 but refused to reveal where he hid body.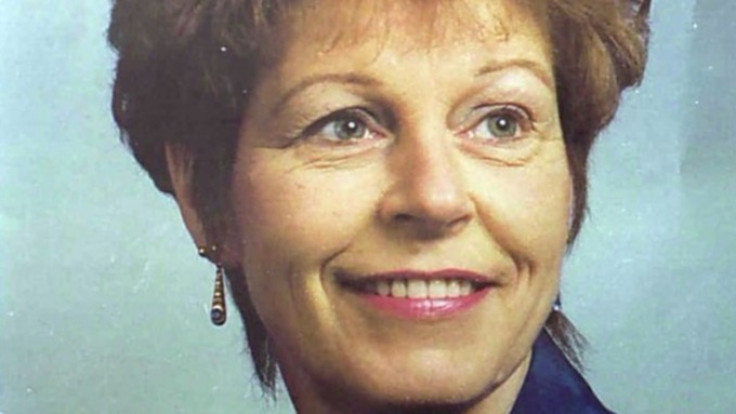 A headless body which was found in a dried-up reservoir by a hiker has been identified as that of a woman who disappeared 20 years ago and whose husband served 15 years for murder despite the absence of a body. Sandra "Sandie" Bowen, 53, disappeared from her home in Llandogo, Monmouthshire in August 1997.
Husband Michael Bowen was convicted of Sandie's murder in 1998 despite pleading his innocence throughout the trial. He served 15 years for murder and in 2003 admitted killing his wife. Bowen was released in 2015 despite refusing to reveal where he had disposed of the body.
Sandie's daughter Anita Giles is calling for the introduction of "Helen's Law" to ensure murderers cannot be released unless they say where they have hidden a body.
The law is named after Helen McCourt, killed by Ian Simms. The law has been voted in by MPs but must receive a second hearing before becoming law.
"This proves that we need Helen's Law to stop murderers being released unless they say where the body is," said Anita Giles. "Bowen would still be in prison now if there was Helen's Law."
Michael Bowen killed his wife in a drunken rage after hearing she was having an affair, although it later transpired he was also having an affair. Jailing the forestry worker for murder in 1998, Mr Justice Eady said: "This was a remarkable and callous exercise of concealment. The sad fact of this case is that Sandra Bowen's family will probably never know where her body lies."
However on 1 February 2017 a hiker found human remains in Wentwood reservoir near Newport. The body was missing a head, hands and feet but DNA tests have now revealed it is that of Sandie Bowen.
In a statement, Gwent Police said: "On February 1, 2017, following information received from members of the public, we recovered the remains of a deceased woman from the edge of the reservoir at Wentwood.
"A post-mortem examination of the body has since been carried out and forensic analysis of a sample of DNA, which was extracted from the bones, has confirmed that the body is that of Sandra Bowen, who disappeared from her home in Llandogo in Monmouthshire in August 1997. In 1998, her husband Michael Raymond Bowen was convicted of her murder and was given a life sentence.
"Sandra's family been notified of the result of the DNA analysis and specialist officers are offering support to them."
© Copyright IBTimes 2023. All rights reserved.