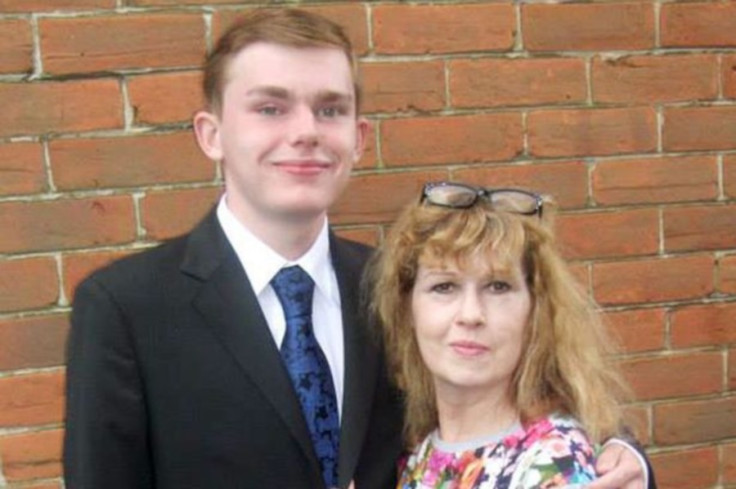 The heartbroken mother of a 17-year-old boy who committed suicide after being falsely accused of rape, has been found hanged. Karin Cheshire, 55, a mother-of-two, was found dead at her home in Southampton, on Monday 18 July with an inquest into her death hearing that she had died in the same way as her son - asphyxiation as a result of hanging.
Family members said that she 'could not see a future' without her son Jay Cheshire, who took his own life after a rape allegation. Jay was a sixth form student at Bitterne Park School when a complaint was made against him.
Although the complaint was withdrawn after two weeks, the police investigation was said to have deeply affected Jay. The teenager died at Southampton General Hospital on July 5 2015, two days after he was found hanging.
Despite planning to scrutinise the police's handling of the case she became 'vacant' and 'zombie-like' after his death – and even more so in the weeks and months up the anniversary of his death.
Her brother Simon, said according to the Mirror: "I now think Karin had been preparing for this, as we've been clearing out her house for the past three months. It came to the anniversary of Jay's death and, sadly, although I almost expected her to do something, I'm shocked she actually took her life in the same fashion. She just couldn't see a future without Jay.
"The whole thing is just so tragic, and I do feel anger with the girl. I would really like to meet her and hear her side of the story."
Jay had studied English Literature, Film Studies and Geography, and was hoping to one day become a history teacher or a writer. An inquest at Winchester Crown Court last October heard that Jay had a history of having a low mood and had left two notes, for his family and one in his sixth-form locker.
Speaking after Jay's inquest last year she said: "The rape allegation was the main reason he killed himself. She accused him of rape and said he was a sexual offender. He was absolutely distraught. I switched his life support off. If I have to think about it I will cry. It's the worst thing a mum could have to do."
Karin leaves behind a daughter, Camellia, aged 21.