Heather Watson is optimistic of featuring in next month's French Open despite being diagnosed with glandular fever last week.
The virus, which forces her to miss Great Britain's Fed Cup tie against Argentina in Buenos Aries, was detected after Watson withdrew from the WTA event in Charleston with a leg injury, following first round exits in Indian Wells and Miami.
Despite missing the resumption of GB's Fed Cup campaign next week, Watson, who saw Laura Robson overtake her in the rankings last week to become the new leading British women, is hopeful of returning in time for the second grand slam of the season.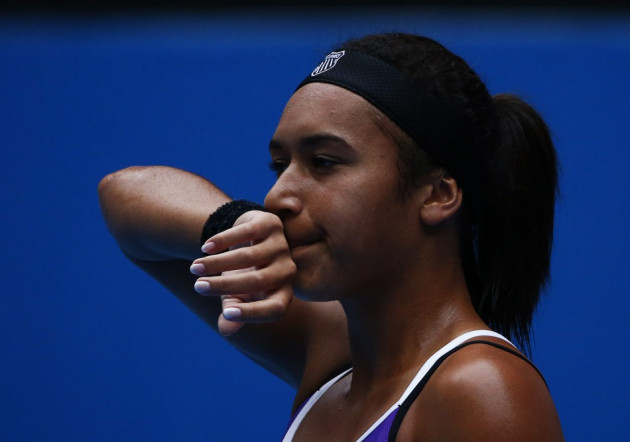 "In my mind I'm getting ready to play the French and I definitely don't want to miss it," said Watson. "But I've got no idea about any warm-up tournaments. I've just got to play it by ear.
"My doctor said to me that it's up to me when I'm ready to come back based on how I feel. I asked about having more blood tests but there's no point in having any more because it can stay in your system for a long, long time.
"I've just got to see how I feel and wait for when I've got enough energy to get back out on the practice court and train at 100 per cent."
After reaching the third round of the Australian Open and making history alongside Robson in becoming the first British women inside the top 50 for the first time for over 25 years, Watson has struggled in 2013 with successive first round exits following a quarter final loss in Memphis.
Despite Watson's intentions to feature at Roland Garros, the unspecified recovery time from glandular fever means the 20 year old is doing all she can to aid her recovery.
"I've just been resting, sleeping, eating well and drinking a lot of water," she said.
"Hopefully, it won't be too much longer that I'm out but I've just got to be patient and not try to rush back too quickly.
"If you come back too soon you run the risk of maybe it getting worse or coming back, and I don't want that to happen."