Heavy rain and flooding forces cancellation of first day of Farnborough Airshow
Organisers of aerospace event say 'safety remains our key priority' as first day closes early.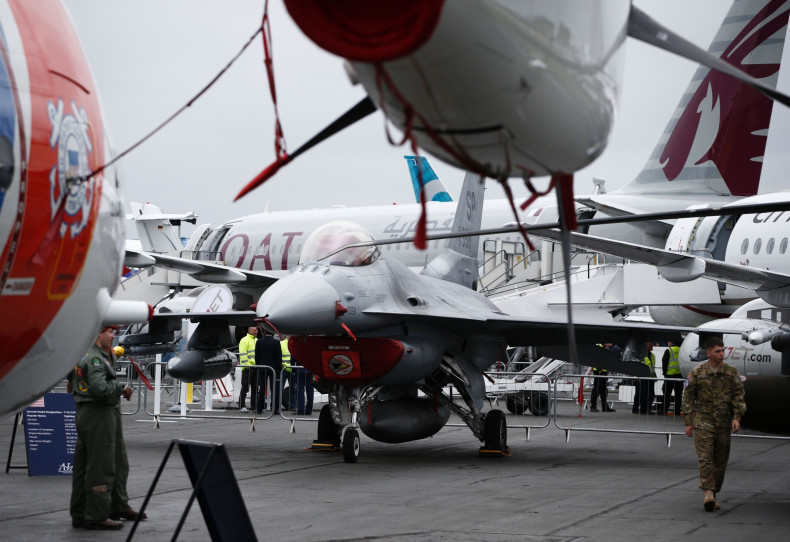 Heavy rain and flooding has resulted in the Farnborough International Airshow being forced to close early on its first day and cancel its flying display. The weather conditions previously meant the airshow had to turn off the power in some of the exhibition halls, with the site also experiencing flooding.
As the heavy rain continued, the organisers of the world's biggest air show were forced to cancel the day early.
In a statement released via Twitter, they said: "Due to the heavy rain, unfortunately we have cancelled today's flying display and closed the show early. Safety remains our key priority.
"Disappointing to close today's show early. However, we expect to run a full programme of events tomorrow and for the rest of the week."
Organisers promised that normal service would resume on Tuesday (12 July) and Monday tickets will still be valid.
Around 100,000 were predicted to attend the event, which showcases both civil and military planes, as well as drones and other aviation attractions from thousands of companies. The airshow is praised for provided a huge boost to the local economy and employs hundreds of locals to help run the event.
David Cameron was in attendance at the start of the day to give a speech on the future of the British aerospace industry in the wake the vote to leave the EU.