The US Northeast is experiencing the first heavy snowfall of 2014, with acute winter storms dumping nearly 21 inches of snow in parts of Massachusetts and upstate New York.
According to the National Weather Service (NWS) Boxford, north of Boston, was battered with the highest level of snowfall, while parts of New York state witnessed up to 18 inches of snow. Up to 14 inches is forecast in the Boston area.
As the snow storm continues to batter the Northeast and Midwest with bitter cold and strong winds, the NWS has issued a blizzard warning.
"Blizzard conditions are possible for eastern Long Island and the Massachusetts coast. Bitter cold will move into the Midwest and East following the storm," it said in a statement.
The snow storm is predicted to batter the Northeast US until the weekend and moderate to heavy snowfall is expected for much of the region.
"A broad area of light to moderate snowfall is expected north and west of the low track from the northern Mid Atlantic to the Northeast. A band of heavy snow is expected from eastern Pennsylvania through coastal southern New England," NWS said.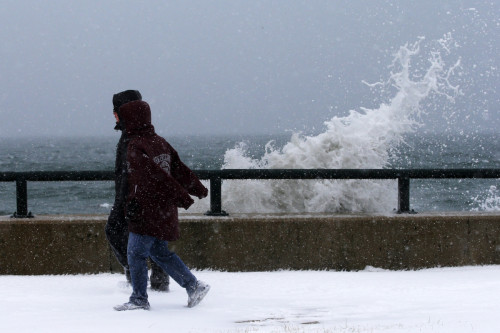 Temperature dip
The snowstorm is also likely to push the temperature in many areas to a record low. Temperatures in the range of 20-30 degrees below normal are possible, while sub-freezing low temperatures are expected as far south as the Florida panhandle.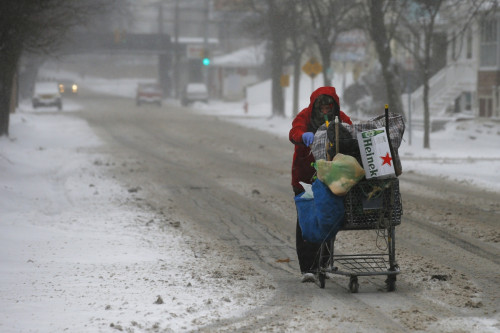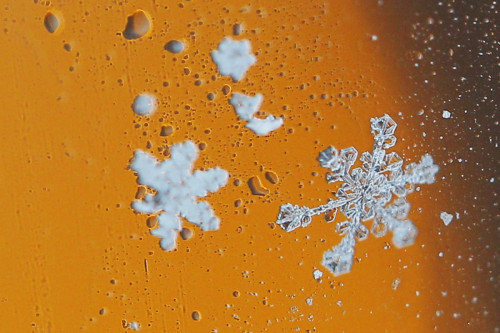 Air travel snarled
The snow storm has affected air travel in the region as hundreds of flights into and out of Chicago's O'Hare International Airport have been cancelled, according to the aviation tracking website FlightAware.com.
A total of 2,309 flights within, into, or out of the United States were cancelled on Thursday, while 1,207 flights have been cancelled for Friday.