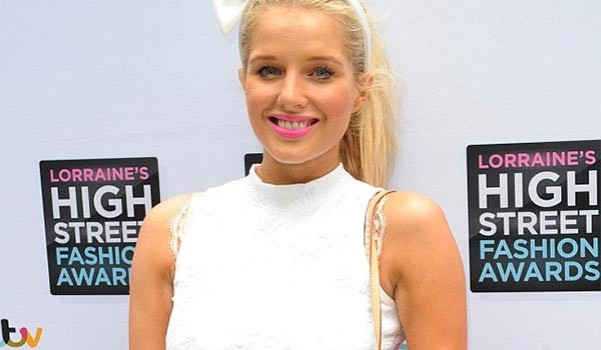 She recently revealed her desire to pose for Playboy and it looks like Helen Flanagan is already getting in some practice.
The former Coronation Street actress has stripped down to her birthday suit for a raunchy new 2014 calendar.
In the snaps, the 23-year-old star flaunts her enviable curves and boobs in a range of pastel-coloured lingerie sets.
The I'm a Celebrity star, who was voted Britain's Sexiest Woman by FHM, wears her blonde locks twisted up into her signature bun hair-style.
In one eye-watering image she displays her more-than-ample cleavage and strips naked.
Flanagan sparked an online frenzy when she shared a preview of the saucy snaps with her Instagram followers earlier this month.
One fan said: "Need a copy now. So hot."
Another admirer gave the verdict: "Stunning. Not gonna lie, I definitely would."
Flanagan previously admitted that she likes the attention she gets for her looks.
"I suppose secretly, deep down, I do maybe crave attention," she said. "I'm grateful that I've got a voluptuous chest. It has a lot of power."