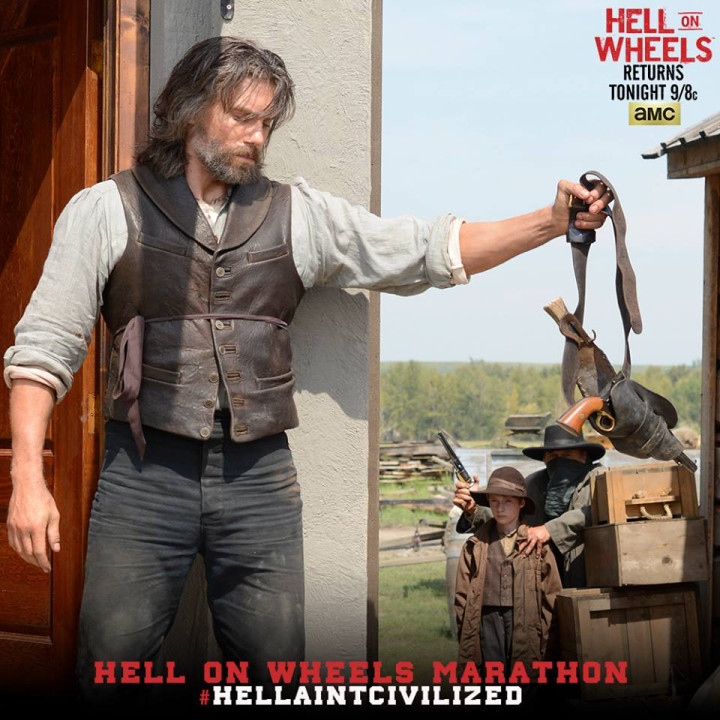 Hell on Wheels, AMC's period drama, follows the story of Cullen Bohannon at Fort Smith who seeks vengeance on the union soldiers for killing his wife and son.
The premiere episode of the Season 4 of the drama is garnering praise from both fans and critics alike.
In the premier episode, Cullen was seen trying to get his new wife and child out of Fort Smith but vows to stay back until Naomi delivers her baby.
He warns Aron, Naomi's father, to stay alert of the Swede's evil intention.
The second episode titled Escape from the Garden, is a follow up from the premier episode The Elusive Eden.
The episode 2 synopsis via Carter Matt reads:
"Cullen challenges the Swede while planning his exit from Fort Smith. Meanwhile, a new adversary arrives and makes his presence felt in Cheyenne."
The Swede has created an impression of Eden in Fort Smith which was never bought by Cullen and the second episode will showcase their showdown after Naomi delivers a son.
Cullen, who wants to continue go back to Hell on Wheels and work on the railroad, will not be allowed to leave Fort Smith. The Swede, who was not in a mood to let the family leave his territory, suggests that he may not let them leave.
To this, Cullen asks him to 'shoot to kill' because there is no other way to stop him from joining the railroad job.
Enstarz suspects Cullen will finally be able to make it out of Forth Smith as the series itself is based on the construction of the First Transcontinental Railroad across the United States.
Hell on Wheel Season 4 will air episode 2 on 9 August 9 on AMC.
Click here to watch it on AMC's official website the very next morning.